Introduction:
Trusted Tiffin Service in Koramangala: In the bustling neighborhood of Koramangala, Bangalore, where life moves at a rapid pace, finding a reliable and trustworthy Tiffin service that serves fresh and homestyle meals can be a challenge. However, look no further than Sangita's Kitchen – a culinary gem that has won the hearts of the community with their commitment to delivering delicious, nutritious, and home-style food. Join us as we delve into the world of Sangita's Kitchen and explore why they have become the most trusted Tiffin service in Koramangala. We are going to discuss more regarding "Trusted Tiffin Service in Koramangala".
Your Trusted Tiffin Service in Koramangala Importnat Point
A Taste of Home Away From Home:
For many, the bustling city of Bangalore can feel overwhelming, especially when it comes to finding authentic and comforting home-cooked meals. Sangita's Kitchen seeks to bridge that gap by offering a diverse menu that celebrates the flavors of traditional Indian cuisine. With every bite, you're transported to the warmth of a home-cooked meal, prepared with love and care.
Freshness Guaranteed:
At Sangita's Kitchen, freshness is the cornerstone of their service. Their team of skilled chefs handpick the finest and freshest ingredients, ensuring that each meal is a delight to the senses. From crisp vegetables to flavorful spices, every ingredient is sourced with meticulous attention to quality.
Home-Style Thalis that Tell a Story:
One of the highlights of Sangita's Kitchen is their home-style thalis. Crafted with a perfect blend of flavors and textures, these thalis tell the story of India's rich culinary heritage. With each thali, you embark on a journey through regional delicacies that celebrate the diverse culinary traditions of the country.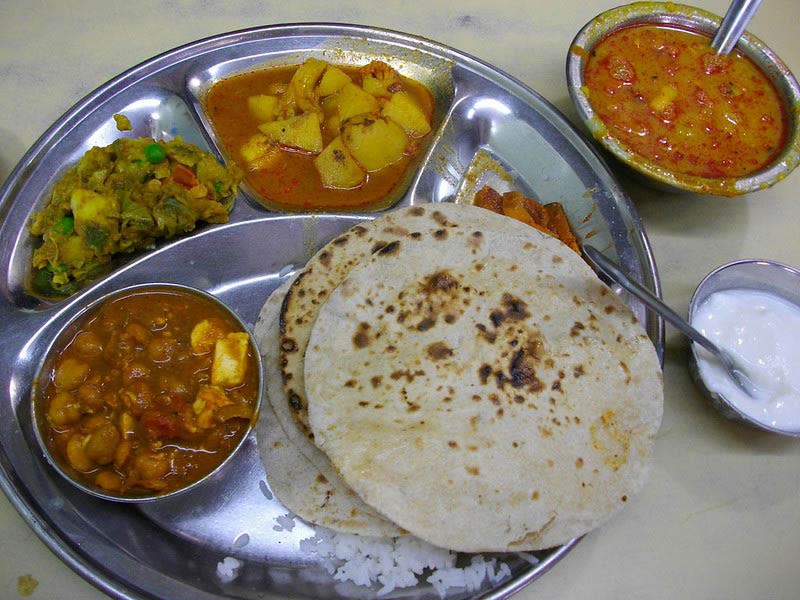 Read More:
Nourishment with a Touch of Innovation:
While Sangita's Kitchen remains true to the essence of home-style cooking, they also infuse their menu with innovative and contemporary dishes. These fusion creations provide a refreshing twist to familiar flavors, adding excitement and variety to your daily meals. We are going to find more regarding "Trusted Tiffin Service in Koramangala".
Catering to All Dietary Needs:
Understanding the diverse dietary preferences of the residents in Koramangala, Sangita's Kitchen ensures that their menu caters to everyone. Whether you're a vegetarian, vegan, or have specific dietary restrictions, their menu is designed to accommodate your needs without compromising on taste or nutrition.
Convenience Redefined:
In the fast-paced lives of Koramangala residents, convenience is paramount. Sangita's Kitchen excels in providing hassle-free and efficient Tiffin service, ensuring that your meals are delivered right to your doorstep. With flexible subscription plans, you have the freedom to choose a meal plan that suits your lifestyle.
A Pillar of Trust and Customer Satisfaction:
At Sangita's Kitchen, customer satisfaction is the heart of their business. The team takes immense pride in their attentive and friendly customer service, ensuring that each customer feels valued and heard. The bond of trust they share with their customers is a testament to their dedication to providing the best culinary experience.
Conclusion:
In the heart of Koramangala, Sangita's Kitchen stands tall as a beacon of trust, delivering fresh, home-style meals that satiate both hunger and nostalgia. With their commitment to quality, flavor, and customer satisfaction, they have earned the title of the most trusted Tiffin service in the neighborhood. We are going to find more regarding "Trusted Tiffin Service in Koramangala".
Order Today The Home Cooked Delicious Tiffins.
Contact Us: 6361242727 / 8317346918
Website link: https://tinyurl.com/29bu7k89
Whats App: https://wa.link/643g2u
Email:admin@sangitaskitchenlive.com
Address: #713 , 17th C Main Rd, 6th Block, Koramangala, Bengaluru, Karnataka 560034.Powered By ArgusDNA
Embrace the joy of home-style cooking with Sangita's Kitchen, and savor every bite of the carefully crafted meals that remind you of the comfort and love of home. Join the community of satisfied customers who have made Sangita's Kitchen their go-to Tiffin service in Koramangala, and experience the taste of fresh, wholesome meals prepared just for you.