Holi Food In India In India, the numerous and varied festivals are intrinsically related to pleasure and happiness. The festival of Holi is almost approaching, just in time to provide colour to the rest of the year. Yet without delicious food and drink, a party is not truly a celebration. This is particularly true in India, where the most exciting aspect of any occasion is the delectable food that is offered. The festival of Holi has been widely observed in all of India's diverse regions from ancient times.
The focus of these events is having a great time with your family, friends, and loved ones, and it all begins with the explosion of vibrant colours and delectable food. Holi is a time for joy, festivity, and overindulgence in delectable meals; Indian celebrations are known to include rituals to varied degrees.
It's customary for the entire family to gather and prepare for the event whenever one of these holidays comes around. By partaking in some of those time-honored delicacies and having fun with Color, one may best demonstrate the true spirit of Holi.
India is a diverse country, and each region has its own unique food. During Holi, you could catch a peek of some of the nation's numerous ethnic customs and traditions. So that you may try or experiment with these great regional culinary types in your own home, we have included them in this blog. We would be glad to explore Holi Food In India.
Tasty Food To Have On Holi Festival
Practically every Indian state celebrates the Holi holiday with its own unique dishes and traditions. To help you feel like it's always holi, I've put together a list of some of the most lovely, delectable, and tasty holi foods from all around India.
Malpua
Malpua, a delicacy that is similar to pancakes, is one of India's most popular sweet dishes. This dish is made using a batter made of bananas, sugar, cardamom, flour, and milk. After that, the batter is cooked. Ghee is heated to a boil in the Malpua before being covered with sugar syrup.
This dish, which is often served with rabdi, a thick, sweetened milk, is appropriate for a Holi or Diwali party. Typically, rabdi is served alongside this meal. Diwali and Holi are two such events that take place. Yet, the food will take on the flavour and features of the location in where it was prepared. This is unavoidable. We would be glad to explore Holi Food In India.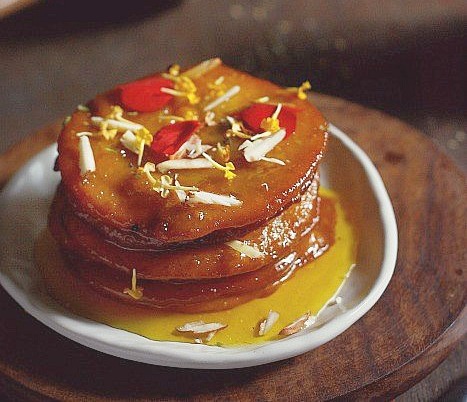 Lassi
Lassi is the most popular drink during Holi, and it comes in many distinct flavours and variations, including rose, Mithi, and mint lassi. It's possible that the morning may be chilly during the Holi festival, but the afternoons will likely be very warm. Consuming chilled lassi not only brings relief from the heat but also cleanses the digestive tract. In addition to that, it has a wonderful flavour.
The yoghurt has a healthy amount of probiotics. On the other hand, some of the most delicious foods to pair with lassi include chole bhature, kachori aloo, and paranthe; nevertheless, the combination of sarsoo ka saag and makki ki roti is among the very finest. It is similar to buttermilk in flavour but has more of a thick consistency. The scoop of malai that is placed on top of the lassi is, nevertheless, the cherry on top of the cake. It imparts a luxurious mouthfeel and flavour to the lassi.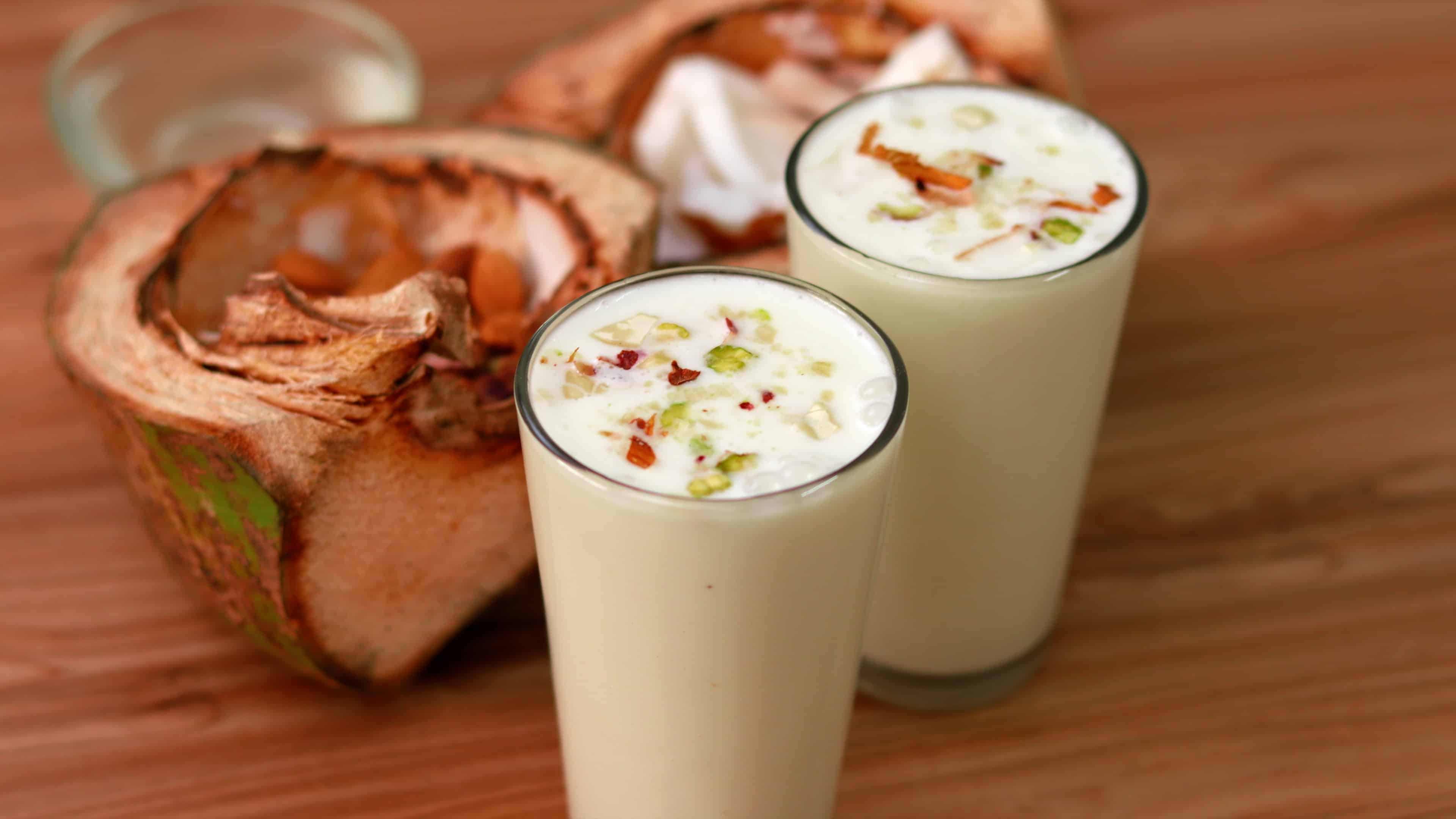 read More:
Gujiya
One of the most popular Holi foods offered in Rajasthan is gujiya, a sort of sugary Indian delicacy that is also the sweet that is most sought after during this holiday. The traditional Holi dessert is a crucial component of this major holiday's festivities. Your childhood Holi celebrations will be brought back to life by this meal thanks to its delectable components and crisp outer layer. Also we will discuss about Holi Food In India.
The Khoya, wheat, and semolina are the main components used to make these delectable dumplings. There are several methods to create this delectable delicacy. In addition, it is laden with coconut, mawa-dried fruits, or coconut and is either baked or deep-fried. These well-known Holi festival treats are now available under a variety of labels, including chocolate Gujiya, baked Gujiya, coconut Gujiya, and many others.
Bhang Pakore
The plant that represents the Holi celebration is called bhang. Although you may use it to flavour your drinks, why not try your hand at developing a brand-new Bhang Pakore recipe instead? This dish is sure to be a hit on your menu because to the distinctive crunch of the pakore and the heady flavour of bhang. There may not be an Indian event that doesn't have pakodas as an essential element of the celebrations, but Holi calls for something a little different: Bhang Pakore. Also we will discuss about Holi Food In India.
These deliciously crisp and crisp deep-fried appetisers take more than just the usual ingredients, including potatoes, onions, and Bhang, which is another term for cannabis leaves, to make the batter. We would be glad to explore Holi Food In India.
It is conceivable that using Bhang in this particular pakodas variety can induce euphoria in the user, but it does not imply that these pakodas invariably do. In actuality, bhang pakodas are a perfect blend of flavour and health, especially in light of the rising global acceptance of cannabis due to its beneficial impacts on people's health. What more could you ask for during a Holi festival?
Dahi Bhalla
The name implies that the meal consists of two main ingredients: vada and curd, which is known as dahi (fried doughy balls made from the urad dal). Both are blended, and then the sweet and spicy chutneys are put on top to create a meal that is warming and comforting.
In the region of North India where it originated, it is also known as dahi Bhalla and is one of the most popular dishes to consume during the Holi celebration. Some claim that the dish began in Bengal, while others think it started in Delhi, and yet others think it initially arrived in Uttar Pradesh. The most significant aspect of this meal is its ability to be made in advance and then frozen for usage at a later time. They have a more savoury flavour when served chilled. Also we will discuss about Holi Food In India.
Dhuska
Many folks rely on the Dhuska to provide them a delectable breakfast. Across the whole state, which encompasses both Jharkhand and Bihar, the dish is well-known. This dish is made using the ingredients garlic, chiles, rice, and dal, which are then cooked. It is the Holi custom that is most frequently observed. We would be glad to explore Holi Food In India.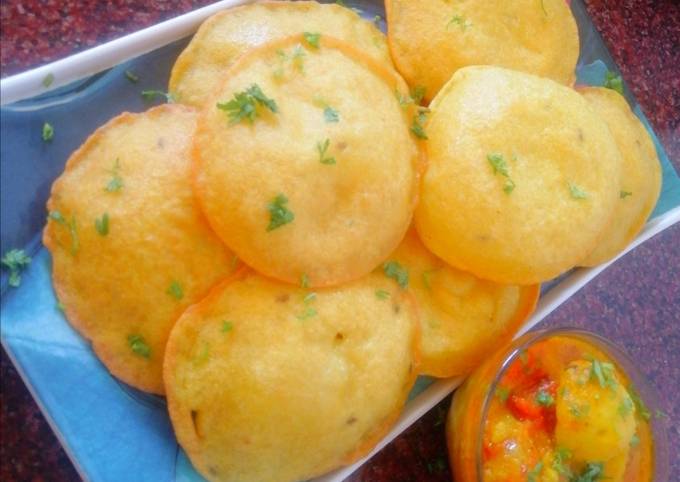 Everyone indulges in the popular and delectable dhuska, a deep-fried delicacy, during Holi. This dish is sweet and crispy and is served with potato curry and green chutney. This simple meal, which can be eaten for breakfast or as a snack in the afternoon, is ideal for the holiday season. Ghugni, a chickpea curry made with black chickpeas, is the typical side dish (Chana). The latter is a dinner that is suited for the occasion and is modern.
Namakpare
Another tasty and simple to prepare snack that is enjoyed during Holi is namakpare. It is made using all-purpose flour and then seasoned with salt and ghee before being fried at a high temperature in oil.
Despite the fact that it seems so bad, the taste is excellent, and it is eaten with pickles. It is prepared in bulk and kept in sealed containers in anticipation of Holi. The sweet version of Namakpare is referred to as Shakkar Paare. In addition, people go by several names, including Nimki and sweet or spicy diamond cuts. Young people enjoy it.
Thandai
The ceremonial opening of a bottle of thandai is an essential component of every Holi sequence in Bollywood films. This refreshing milk drink is traditionally garnished with spices and nuts, and it can occasionally be flavoured with Bhang (a drug that induces hallucinations). The beverage is quite popular over the entirety of Northern India (Banaras is called the heart of Thandai). Also we will discuss about Holi Food In India.
The event revolves around this beverage, which not only tastes good but also has medicinal properties. In addition, it is the perfect beverage to sip on while basking in the warmth that March brings to the United States.
During the Holi celebrations, you may have this drink, which is delicious, chilly, and pleasant all at the same time. Another traditional food served during Holi is called thandai. Thandai is considered a royal beverage since all of the traditional masalas used to make it are incorporated into its preparation. Also we will discuss about Holi Food In India.
These masalas include cashews, cardamom, poppy seeds, black pepper, fennel seeds (saunf), and rose petals. They are all beginning to chill off. It is required to be consumed during each and every Holi Celebration. Once the festivities are over, grab a glass of this refreshing beverage and take a few sips to revive your senses. Bhang thandai is quite popular in many areas of India, including those where bhang is farmed.
Conclusion
Here is a list of some of the most well-known traditional dishes that are eaten during the holidays. Although though these one-of-a-kind delicacies are prepared all year, the holiday season is the greatest time to indulge in them…
Sangita's Kitchen Tiffin services In Bangalore:
Sangita's Kitchen is a popular Bangalore tiffin lunch provider. you a tasty supper to satisfy your hunger. Bangalore tiffin service offers one-hour delivery. For fast, full meals, the same applies. Nonetheless, they offer weekly memberships.
Everyone feels a home-cooked meal is what the body and mind need after a long day at work. Just one piece of food may make you forget your problems and enjoy it fully. Sangita's culinary Tiffin Services are immediately available in Bangalore to Delhi people.
This Bangalore tiffin business lets customers Customize their food. They will also be delivered directly to your home or office. They also serve Indian classics.
Sangit's cooks Indian and comfort food. Homemade vegetable, egg, and chicken curries are served with delicious rotis. Their basic dish requires only oil and spice. The Regular Meal and Mini-Meal differ in food and size. Vegetarians and non-vegetarians have options. The Basic Meal sometimes includes tasty sides and desserts.
General information:
Organization Name: Sangita's Kitchen Powered By ArgusDNA
REgistrations no: UDYAM-KR-03-0009514
Phone No.: 6361242727/8317346918
Alternate no. 8317346918
Email Id: Rajendrabogati170@gmail.comAddress: 403, 17th C Main Rd, KHB Colony, 7th Block, Koramangala, Bengaluru, Karnataka 560034.