Introduction
Tiffin Services vs. Traditional Home Cooking: Many people in today's fast-paced world struggle with the difficulty of reconciling the demands of their hectic lifestyles with their desire to consume meals that are both nourishing and Appetizing. Tiffin services, which involve the delivery of meals that have already been prepared, have become increasingly popular as a direct consequence of this trend. We will get some more informention regarding Tiffin Services vs. Traditional Home Cooking.
Important Points Tiffin Services vs. Traditional Home Cooking: Pros and Cons
On the other hand, the conventional approach to cooking at home continues to be strongly engrained in our culture. This article will examine the benefits and drawbacks of using tiffin services as opposed to conventional home cooking in the hopes of assisting you in making an educated choice regarding which method is most appropriate for your way of life as well as your dietary preferences. We will get some more Information regarding Tiffin Services vs. Traditional Home Cooking.
Tiffin Services: Pros and Cons
Pros:
Convenience:
The convenience provided by tiffin services is second to none. Because they eliminate the need to go grocery shopping, make meal plans, and cook, they are an excellent alternative for people who have a lot of other obligations or who have limited ability in the kitchen. Tiffin services bring meals that have been freshly cooked straight to your house, saving you time and effort in the process. We will Check some more Information regarding Tiffin Services vs. Traditional Home Cooking.
Variety:
Tiffin services typically offer a diverse selection of menu selections to accommodate the numerous dietary requirements and constraints of its customers. Tiffin services provide a wide variety of meal options, which ensures that customers never become uninterested in their cuisine regardless of whether they follow a vegetarian, vegan, or gluten-free diet or have particular cultural preferences.
Portion Control:
Tiffin services often offer meals with limited portions, which can be helpful for clients who are working to maintain a healthy weight or limit the number of calories they consume each day. You won't have to spend a lot of time planning meals or keeping track of calories if you eat the pre-portioned meals because they help you avoid overeating and keep a healthy balance in your diet.
Time-saving:
Tiffin services enable you to reclaim the time that you would have otherwise spent cooking and preparing meals. With meals that have been pre-cooked, you are able to focus on other responsibilities, such as work, family, or personal interests, while still taking pleasure in consuming nutritious and appetizing cuisine.
Cons:
Cost:
Tiffin services, despite the fact that they are more handy than home cooking, can often be more expensive. Tiffin services can have pricing that are sometimes more expensive than the cost of preparing meals at home since they involve additional charges such as the cost of purchasing ingredients, the cost of meal preparation, and the cost of delivery. We will get few more Information regarding Tiffin Services vs. Traditional Home Cooking.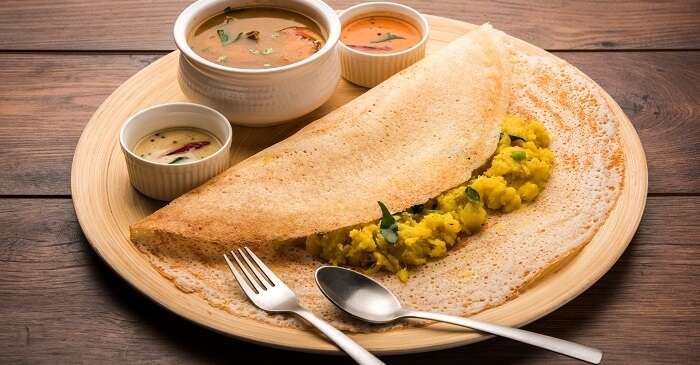 Limited Control over Ingredients:
When you employ tiffin services, you won't have as much say over what goes into your meals as you would if you prepared them yourself. It's possible that you won't have the chance to choose specific brands or check the quality of each component, despite the fact that the majority of services Priorities using fresh and healthy ingredients.
Lack of Customization:
Although tiffin services provide a number of meal options, it is possible that they do not cater to the exact tastes and preferences of each and every individual. Cooking your own food at home gives you more leeway to Customize and Individualize your meals, which is convenient if you have certain dietary needs or take pleasure in trying out new Flavors combinations.
Traditional Home Cooking: Pros and Cons
Pros:
Quality Control:
When you prepare meals at home, you have complete control over the high quality and verifiable freshness of the components that go into your dishes. You have the option of selecting products that are organic, locally sourced, or produced in a sustainable manner in order to guarantee that the meals you eat satisfy both your morals and your dietary requirements. We will get some new Information regarding Tiffin Services vs. Traditional Home Cooking.
Read More:
Customization:
Cooking at home enables a wide variety of customization options. You can change the portion sizes to fit your needs, experiment with different flavors and ingredients, and adapt recipes to suit your personal tastes in terms of taste. Because of this flexibility, you will be able to make meals that completely satisfy both your personal preferences and the demands of your specific diet.
Cost-Effective:
In most cases, preparing meals at home can save money when compared to using a tiffin service. You can save money in the long run by making meals at home, buying supplies in bulk, and planning and budgeting your meals wisely. Buying ingredients in bulk and preparing meals at home will save you the most money.
Cons:
Time and Effort:
Making meals from scratch demands an investment of time and effort, which can be difficult for people who have a lot going on in their schedules. It can be challenging to have a consistent home cooking schedule because of the amount of time that is required for activities such as meal planning, grocery shopping, food preparation, and cleanup. We will get some more basic Information regarding Tiffin Services vs. Traditional Home Cooking.
Skill and Knowledge:
Culinary fundamentals and familiarity with a variety of cooking methods are essential for successful home cooking. The learning curve in the kitchen may be steep, and making mistakes can lead to meals that are less pleasurable for individuals who lack expertise or confidence in the kitchen.
Lack of Variety:
When you cook at home, there is a risk that you will only have a limited variety of meals available to you if you do not actively seek out new recipes and ingredients. It is easy to get into a rut of cooking the same things over and over, which can lead to taste fatigue as well as boredom.
Conclusion
The decision between traditional home cooking and tiffin services is one that depends on the preferences, lifestyle, and top priorities of the individual. Convenience, variety, and control over portion sizes are just a few of the reasons why Tiffin's services are a good choice for people who have a lot on their plates. Nevertheless, they come with greater expenditures and less control over the components.
On the other hand, conventional home cooking permits quality control, personalization, and cost-effectiveness, but also calls for a significant investment of time, effort, and culinary expertise. You will be able to make an educated decision that is congruent with your nutritional goals, the restrictions of your time, and the preferences you have for flavor if you analyze the benefits and drawbacks of each method. In the end, all methods offer advantages and disadvantages, and the best way to ensure balanced, scrumptious, and nutritious meals may be to combine the benefits of tiffin services with those of cooking at home.
Order Home Cooked services in bangalore.
Order Today The Home Cooked Delicious Tiffins.
Contact Us: 6361242727/8317346918
Website link: https://tinyurl.com/29bu7k89
Whats App: https://wa.link/643g2u
Email:admin@sangitaskitchenlive.com
Address: #713 , 17th C Main Rd, 6th Block, Koramangala, Bengaluru, Karnataka 560034.
Powered By ArgusDNA