Protein-Rich Snack Menu By Leading Home Chefs In Bangalore: Amino acids, which help the body's natural healing processes, are among the building blocks for muscles found in proteins. Proteins are substances found in our bodies that support muscle growth. As a result, if your goal is to lose weight and get rid of your belly fat, you should include protein-rich meals in your diet.
If you were constantly on the go, you would be aware of how difficult it is to keep a balanced diet. When you have a frantic schedule that has you planning and consuming nourishing feasts every day, snacks are your best friend. Try to have sound bites around to make sure you get your daily dose of vitamins. You need protein to maintain your hectic lifestyle. Make use of your travel-friendly foods to sate your protein demands. Avoid choosing snacks from the shop shelves since they are loaded with chemicals, sugar, and carbohydrates.
Many times, eating better rather than less is advised by nutritionists and other healthcare specialists. This makes choosing nutritious snacks important if you are trying to lose weight. Managing your appetite between meals will help you avoid overeating at your next meal, which makes it a helpful weight loss approach as well. Snacks are an essential part of a healthy diet. Eating a healthy meal every few hours maintains your metabolism in excellent shape and active.
Even if you don't routinely do sports or visit the gym, you still need proteins. It is one of the nutrients that our body needs to function properly. You continue to feel full, build stronger muscles, decrease weight, and have energy throughout the day. Even while eating a lot of proteins for breakfast is ideal, not everyone has the luxury of having the time and resources to put into making the perfect, nutrient-dense meal. If you're one of those people who barely make it to work, school, or college on time every morning, be sure to get enough protein in your diet and have a high-protein dinner.
Look At The Healthy, Protein-Rich Snack Menu By Leading Home Chefs In Bangalore:
Sauteed Broccoli
In a separate pan, broccoli, garlic, and green chilies are roasted in butter oil or ghee before being thoroughly mixed. When you top your sautéed broccoli with cheese, lemon, and green chilies, it is complete.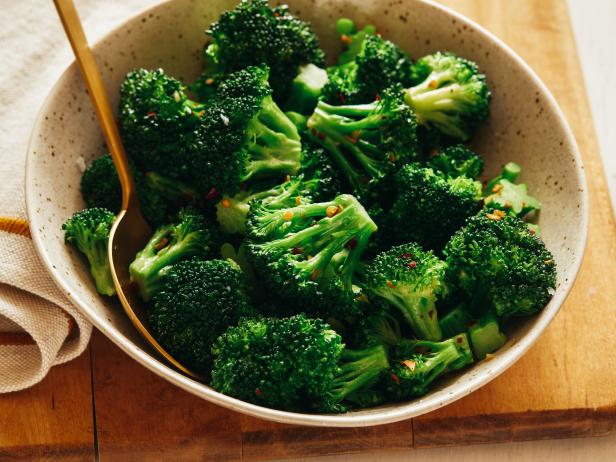 Peanut Butter Toast
Eating peanut butter provides many people with comfort. On any location's bread toast, you may savor the delectable flavor and nutrient-rich advantages of the rich, nutty spread.
Paneer Bhurji
The perfect lunch or snack for the day can be paneer bhurji. Put some paneer out. Tomatoes, onions, capsicums, green chilies, and coriander should all be chopped very finely. In a pan with hot oil, jeera, green chilies, onions, capsicum, and tomatoes are added and cooked for around two minutes. After adding salt, turmeric, and chili powder, the mixture is heated for one minute. When the veggies are cooked, add your scrambled paneer and stir. You can transform this into a pleasant, healthy, and substantial meal by serving it with multigrain bread or jowar-bajra roti. If you use scrambled eggs instead of this, the dish is still filling and healthy.
Yogurt/Parfait
A cup of low-fat yogurt with fruit, almonds, and seeds on top makes a nutritious little meal. Make one at home for yourself, then put it in a jar with a tight lid so you may eat it later.
Soya Manchurian
Some soy bits should be soaked in water until they are soft. Blend the stew, ginger, and garlic in a blender until they form a smooth glue. Onions, capsicum, and green chilies must all be cut into distinct pieces and kept apart. After adding oil, fully heat the pan. When the oil is sufficiently hot, add the paste of green chile, ginger, and garlic. After frying for approximately 30 seconds, add vegetables such as onions, carrots, capsicum, green chilies, and French beans. Finally,
depending on your taste and desire for Chinese sauces, add your soya chunks and toss them into the mixture for around 30 seconds. In only a few minutes, you can have your protein-rich Chinese snack on the table.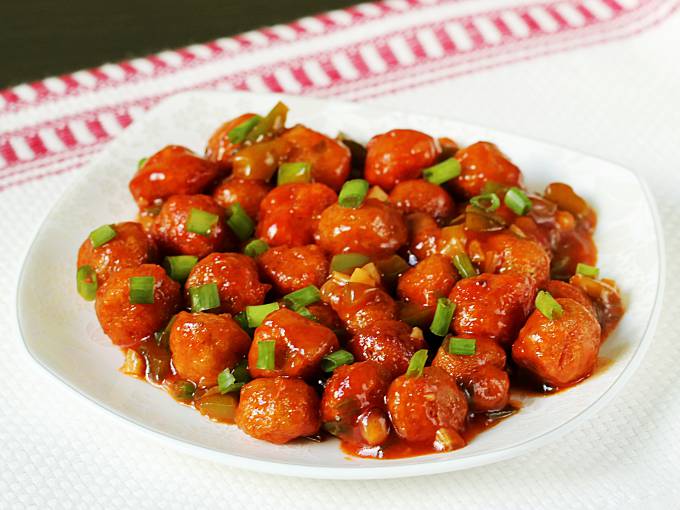 Hummus And Grilled Vegetables
A protein-rich dip from Lebanon called hummus may easily make one feel full. It prolongs your sensation of fullness, which is even better. Chop up some cooked chickpeas that have been soaking in water all night. After adding the garlic, oil, lemon juice, cumin (jeera), and chili powder,
give it a thorough toss. The hummus has been made! It may be used as a dip and is served with sliced breadsticks, cucumbers, carrots, and other vegetables.
Poha
Poha is one of the most popular breakfasts and snack options in the country since it has everything one might desire and is still light enough on the stomach to satisfy hunger for several hours. Mixing in some peanuts can raise the protein content.
Chickpea Khakra Chaat
A portion of the Chola chana has to be soaked the night before and pressure-boiled until soft. In a large bowl, combine the clachan with your preferred veggies, including finely chopped tomato, capsicum, cucumber, carrot, radish, green chilies, coriander, salt, pepper, and any additional ingredients you choose. Combine everything completely and garnish with khakhra for a nice crunch.
This meal will keep you fuller for a longer period and is a fantastic evening snack.
Read More: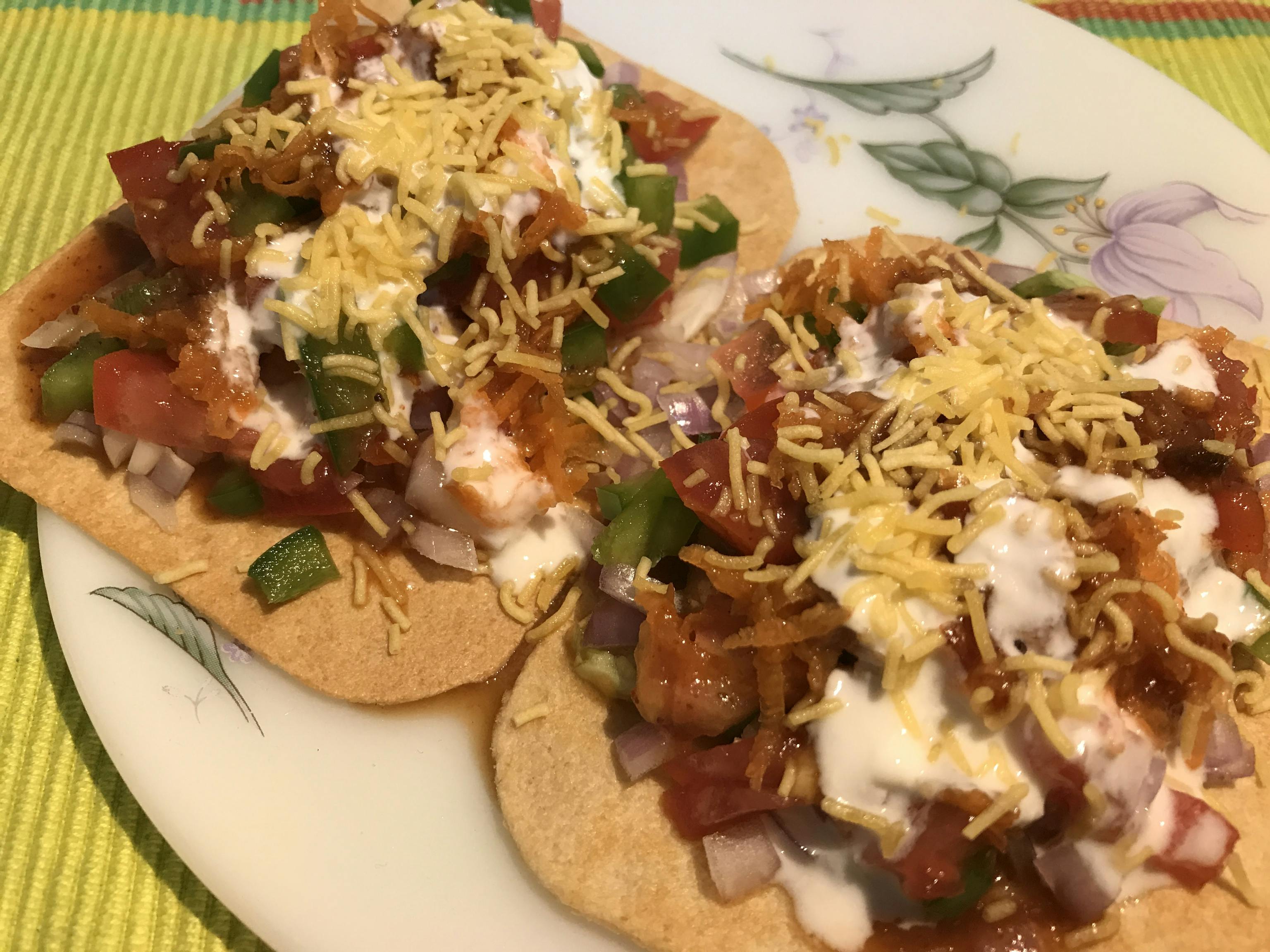 Frankie Besan
This dish is delicious and rich in protein. Combine some basin, salt, hing, ajwain, turmeric, and chili powder in a bowl. After adding water, carefully blend this mixture. Meanwhile, make salads with grated carrot, cabbage, onion, beetroot, and tomato, as well as some tomato ketchup and green chutney.
If you like, you may also add sprouts. On a heated tava, spread the basin mixture thinly like a dose. As it cooks, add the veggies of your choice along with the green chutney and tomato ketchup. Roll this Frankie and enjoy it while it's hot.
Moong Dal Idli
Moong dal is a top-notch protein source. Idles are a good option for your evening snack since they fill you up and aid with digestion. This recipe is delicious and easy to make, and you'll want more.
By making a few minor adjustments here and there, you may enhance your snacking diet by including foods high in protein to keep you satisfied throughout the day.
Order Today The Home Cooked Delicious Tiffins.
Contact Us: 6361242727/8317346918
Website link: https://tinyurl.com/29bu7k89
Whats App: wa.link/19rf9x
Email:admin@sangitaskitchenlive.com
Address: #713 , 17th C Main Rd, 6th Block, Koramangala, Bengaluru, Karnataka 560034.Powered By ArgusDNA