LUNCH TIFFIN SERVICE -THE SECRET TO HAVE A HEALTHY LIFESTYLE IN BANGALORE.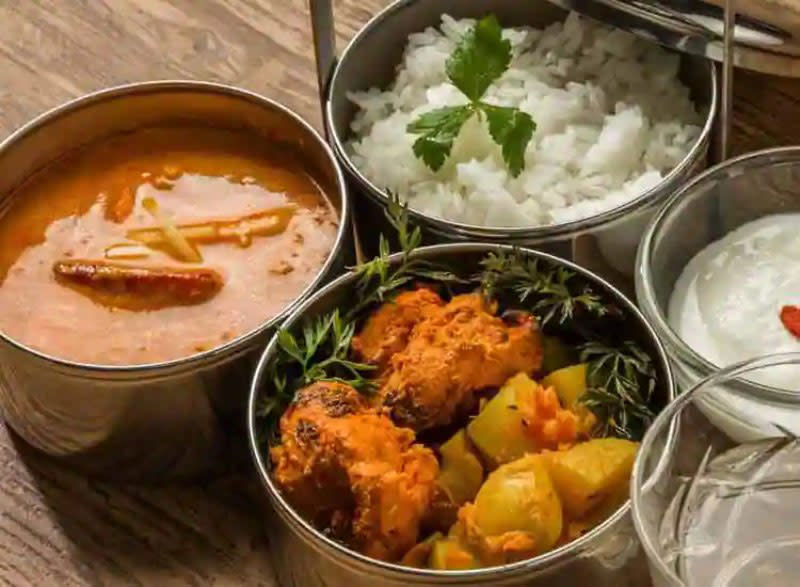 Nobody wants to be terribly ill or die young. Everyone, on the other hand, enjoys leading a healthy lifestyle. If you think of a healthy lifestyle as going to the gym every day for hours and eating everything boiled, you're mistaken. After that, we'll have to enlighten your imagination. Simple steps such as eating healthy and homemade meals, avoiding fast food on a daily basis, and so on can help you live a healthier lifestyle. If you think you can't afford a healthy living because you're away from home, think again. Here we are, presenting some simple yet fascinating facts about how lunch tiffin service in Bangalore may help you live a healthier life.
You Start Avoiding Fast Food
You begin eating homemade food after ordering a lunch box online. As a result, lunch will no longer consist of fries or pizza. Fast food should be avoided on a daily basis if you want to live a healthy lifestyle. The more simple and healthful foods you consume, the better your metabolism will function. Let's know more about LUNCH TIFFIN SERVICE -THE SECRET TO HAVE A HEALTHY LIFESTYLE IN BANGALORE 2022.
No More Skipped Meals
You do not miss meals because the menu plans are specified every day. If you do not use an online lunch tiffin service in bangalore, you are more likely to skip meals. Choosing food every day is a difficult process, and in order to avoid it, many individuals begin skipping meals, leading to an unhealthy lifestyle. It is necessary to eat on a regular basis in order to live a healthy lifestyle.
Lunch on Regular Time
Several studies have shown that eating at a consistent time each day leads to a healthier lifestyle. Eating at a regular interval strengthens your metabolism system. If you feed your stomach on time every day, your metabolism system will develop the habit of digesting on time. This simple habit can help you avoid acid reflux, diabetes, and other appetite-related issues. Furthermore, your body need energy on a regular basis, and food is the only source of energy for your body. Eating on time allows meals to be digested quickly, resulting in an increase in overall energy. You'll be more mentally stable as a result of this.
Healthy Food, Healthy Lifestyle
Last but not least, as you all know, eating healthy is the key to living a healthy lifestyle. Remember how we used to have less health problems when we were younger? This is due to the fact that we used to eat healthful foods on a regular basis. The secret to living a healthy lifestyle is to eat "Maa ke haath ka khana."
Sangita's kitchen offers a healthy tiffin service, which is why it is regarded as Bangalore's best lunch tiffin service. Their lunch box is also available for purchase on their website. With just a few clicks, you can get your chosen lunch box. Sangita's Kitchen is known for never serving the same dish twice in a 30-day period. They offer a wide range of cuisines, from Panjabi to Maharashtrian. In Bangalore, they offer purely vegetarian lunch tiffin services. Get rid of the notion that you can't eat good food or live a healthy lifestyle if you're away from home. All you have to do now is go online and find the greatest lunch box.
know More
Order Today The Home Cooked Delicious Tiffins.
Contact Us: 6361242727/8317346918
www. sangitaskitchenlive.com
Website link: https://tinyurl.com/29bu7k89
Email:admin@sangitaskitchenlive.com
Address: #713 , 17th C Main Rd, 6th Block, Koramangala, Bengaluru, Karnataka 560034.
Powered By ArgusDNA