Introduction
Life of a Tiffin Service Provider: Tiffin services have become an essential element of the dynamic metropolis of Bangalore since they offer individuals options for quick and healthy meals that are both handy and affordable. But have you ever thought about what happens behind the scenes in order to make sure that these services work efficiently and serve delectable meals to the doorsteps of their customers? We will get some more new Information regarding Life of a Tiffin Service Provider.
Important points About Life of a Tiffin Service Provider
This blog takes a more in-depth look into the day-to-day operations and devoted efforts of a tiffin service provider in Bangalore. The goal is to shine a light on the laborious work and attention to detail that goes into making each meal a gastronomic joy.
Early Morning Preparations
When you're in the business of providing tiffin services, your day begins well before the sun comes up. As the staff gets there early to start making preparations, there is a flurry of activity in the kitchen.
The first thing that has to be done is to examine the menu for the day and the meal arrangements. They make certain that all of the required components are accessible and arranged in a way that facilitates effective cooking. We will Find some more Information regarding Life of a Tiffin Service Provider.
Ingredient Sourcing and Quality Check
In the industry that provides tiffin services, quality is of the utmost significance. The provider of the service maintains tight relationships with reputable suppliers and local farmers in order to procure the most recent and best-quality ingredients.
A stringent quality check is performed just before the beginning of the cooking process to ensure that only the highest-quality components will be used in the preparation of the meals. This includes examining the fruits, vegetables, and spices, in addition to any additional components that are required.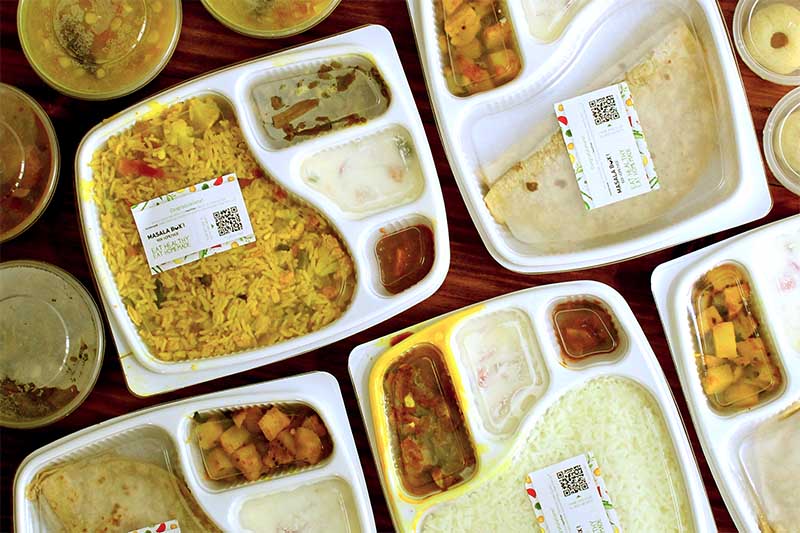 Meal Preparation and Cooking
After making sure that the components are all present and correct, the knowledgeable chefs in the kitchen will start the process of preparing the meal. Each meal is prepared with careful attention to detail in accordance with the individual recipes and requisites of the diet.
The group adheres to a set of Standardized techniques for cooking, giving close regard to things like serving quantities, nutritional composition, and Flavor profiles. We will Find some more Information regarding Life of a Tiffin Service Provider.
Read More:
Hygiene and Safety Measures
In a kitchen that provides tiffin service, upholding stringent hygiene and safety requirements is of the utmost importance. The group adheres to stringent sanitary procedures, making certain that both the kitchen and the tools used for cooking are meticulously cleaned and disinfected. Personal hygiene is another aspect that is closely adhered to, and this includes wearing clean uniforms, gloves, and hairnets.
These precautions assist prevent contamination and ensure that the food can be consumed without risk of illness and in a hygienic manner.
Packaging and Delivery Logistics
While the meals are being cooked, the staff responsible for packaging them gets to work. They pack each meal with care, making sure to Utilize containers that are both hygienic and kind to the environment. We will Check some more Information regarding Life of a Tiffin Service Provider.
Tiffin service providers frequently place a priority on sustainable packaging by making use of materials that are either biodegradable or reusable in order to reduce their negative effects on the environment. After the meals have been prepared, the delivery staff takes over and Organizes them according to the most expedient delivery routes.
Timely Delivery and Customer Service
It is the responsibility of the delivery team to ensure that the meals are brought to the doorsteps of the consumers in a timely manner. They must travel the crowded streets of Bangalore, contend with traffic and other logistical hurdles, and overcome these obstacles in order to deliver each meal while it is still steaming hot.
Customer service is given a high level of importance, and as a result, delivery staff are instructed to be polite and sensitive to the needs of clients at all times, resolving any issues or questions that customers may have.
Feedback and Continuous Improvement
Tiffin service providers place a high value on the feedback they receive from customers because it enables them to continuously enhance their offerings.
They actively encourage consumers to offer comments regarding the meals, the delivery process, and their overall level of pleasure. This feedback is thoroughly analyzed, and any necessary improvements are made, with the goal of improving the meals in terms of quality, flavor, and diversity.
Tiffin service providers must always be striving towards continuous improvement in order to ensure that they are able to satisfy the ever-evolving requirements and preferences of their cherished clientele.
Community Engagement and Social Impact
Tiffin service companies in Bangalore frequently offer additional services in addition to the delivery of meals. Many people are very involved in various charitable and community-based activities.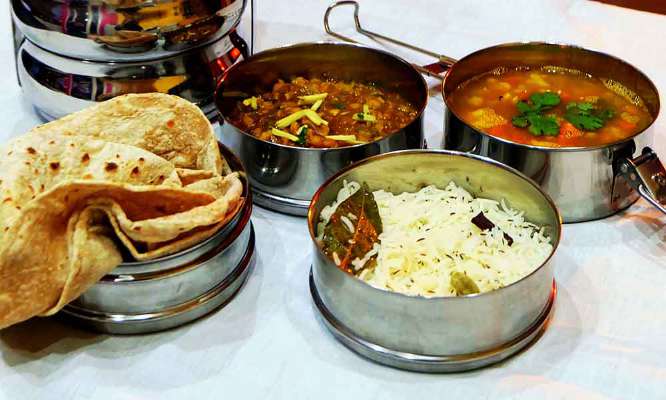 They work in conjunction with charitable or community-based organizations in the immediate area to deliver meals to disadvantaged members of the community. These efforts assist limit the amount of food that is wasted, provide support for the community, and guarantee that those in need receive nutritious meals.
Conclusion
The day-to-day operations of a tiffin service in Bangalore are a tribute to the provider's dedication and commitment to delivering excellent and convenient meals to its customers. From beginning preparations in the wee hours of the morning to locating high-quality supplies, performing careful meal preparation, packaging, and on-time delivery, each and every.
Order Today The Home Cooked Delicious Tiffins.
Contact Us: 6361242727/8317346918
Website link: https://tinyurl.com/29bu7k89
Whats App: https://wa.link/643g2u
Email:admin@sangitaskitchenlive.com
Address: #713 , 17th C Main Rd, 6th Block, Koramangala, Bengaluru, Karnataka 560034.Powered By ArgusDNA