Kids Lunch Box Ideas: Recipes for the lunchboxes of children It might be difficult to find something that children would like eating, and this is especially true when it comes to food. Because their taste receptors are so much more developed, it is far more difficult to manipulate them into enjoying something that they do not already enjoy. They need an adequate diet in order to maintain their growth and development throughout time, therefore you need to make sure that they get it at the same time. Lets know more about Kids Lunch Box Ideas.
Making the perfect lunchbox for your child is thus probably going to be one of the most difficult tasks you will ever have to complete. It's easy to find yourself at a loss for ideas when you're in charge of packing your child's lunchbox. The act of packing and then searching for the same things day after day may get tedious for both adults and children.
The majority of the products in the lunchbox are starchy in nature. Be sure to provide some fruits or salad on the side to provide them with the necessary amount of fibre for the day. It is essential that the choices and interests of your kid be respected at all times. If you are aware of the foods that your child like to consume, the likelihood of him bringing a lunch from home will be reduced.
It is wonderful to give children some autonomy over the meals they eat on occasion so that they may broaden their culinary horizons and develop a deeper interest in food. This can be accomplished by letting them select and cook their own meals. While you have their attention, you can also teach children about whole grains, proteins, essential nutrients, and the importance of choosing good choices.
If you put some effort into the presentation, you can make even the most unappealing and nutritious foods appear enticing and appealing to a child, which will increase the likelihood that the child will take pleasure in eating them. Breakfast is often a hurried affair that is misplaced in the ensuing turmoil of the morning the majority of the time. When you pack lunch for your small ones who will need energy to get them through the day, you need to give it some additional attention so that you can be sure they are getting a healthy meal.
If you feel like you're stuck in a rut, you should let us help you get out of it by lowering the amount of stress connected with packing. Give your children a reason to smile every time they open their lunchboxes by stuffing them with new and interesting variants of healthy foods that will keep their appetites satisfied. Lets know more about Kids Lunch Box Ideas.
Upma Upma, a traditional breakfast meal that is popular in South India, is an excellent choice for keeping your children satisfied and happy till they return home. This upma dish is a treat to consume since it combines the health benefits of semolina, lentils, and coconut with a tonne of different spices. Lets know more about Kids Lunch Box Ideas.
Moong Dal Chila
With this moong dal chila, it is simple to incorporate nutritious proteins into your child's diet without them noticing. This dish, which calls for a significant amount of lentils, is loaded with nutritious ingredients. Tofu, paneer, or mushrooms are some of the toppings that may be added to make it taste better.
Oats Idli
Bring some of these idlis, which are not only tasty but also good for you because they mask the fact that they include lentils, veggies, and oats. This meal has a great nutritional value since oats are rich in minerals, nutrients, and proteins; nevertheless, it does not sacrifice flavour for this advantage. Your children won't even be aware of how many vitamins and minerals they have taken in. Lets know more about Kids Lunch Box Ideas.
Veggie Patties Comprised of Lentils And Mushrooms
Burgers do not always have to be unhealthy for you to eat. You may prepare some wonderful patties by combining lentils and mushrooms, and then placing them between two slices of whole wheat bread. On any given day or at any given moment, kids prefer burgers to just about anything else, so why not prepare these kids' burgers at home that are full, tasty, and filled with all the appropriate fixings?
Poha Bread Bread
Pieces of bread are combined with fresh green peas, peanuts, and mild masalas to create a snack that is satisfying to eat. Poha made with bread is a simple and speedy supper option that may be made in advance for breakfast in the early part of the day or to bring for tiffin.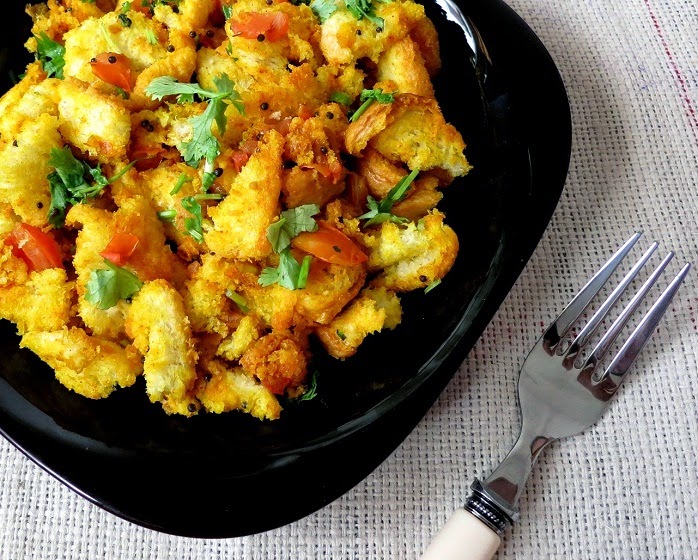 Salsa And Paneer Tortillas
Paneer pieces that are both delectable and abundant in protein are encased in corn tortillas that have been grilled till crisp and then topped in a handmade salsa that has a sour flavour. These wraps make for a creative and savoury dinner that can easily be prepared as a late-night snack. They are loaded with all the healthy ingredients possible. Lets know more about Kids Lunch Box Ideas.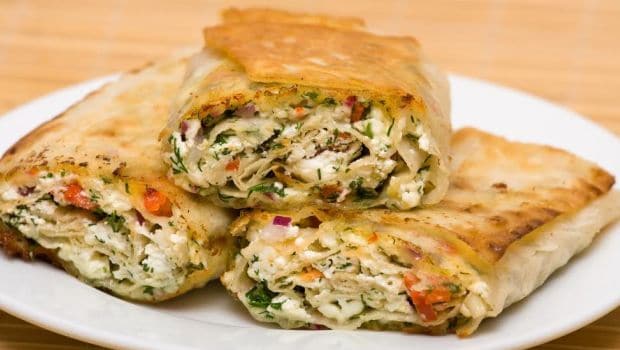 Fried Rice with Eggs
For hectic mornings when you're in a hurry, whip up this rapid egg-seared rice in less than 25 minutes. A delicious Chinese cuisine that combines fried eggs on top of eggs that have been pan-seared with rice, garlic, onion, and a variety of different kinds of spicy sauces. Try out this amazingly straightforward recipe for eggs to satisfy those desires for food.
Paratha made from beetroots
The beetroot paratha is made with a dough made from whole wheat flour, which is then stuffed with grated beets and fried until it is tender. The preparation of the Beetroot Paratha went according to plan, which encouraged me to consider alternative ways to consume beets and parathas, both of which turned out to be delicious when combined.
During our ongoing efforts to make the school lunch experience more engaging and enjoyable for children, I had the thought that we could do something like this. Lets know more about Kids Lunch Box Ideas. Lets know more about Kids Lunch Box Ideas.
The club sandwich is an excellent option for tiffin, breakfast, lunch, and late-night snacking. This one in particular is stuffed with a variety of nutrient-dense veggies and herbs, such as lettuce and zucchini, and stacked with cheese and sauces.
Salad made with Pasta, Baby Corn, and Broccoli.
The secret to this brilliant, colourful, and tasty pasta salad is to combine the spaghetti with a variety of veggies. Because nobody will genuinely want to resist this one, you can jazz it up with a few different spices and a little bit of fresh cream for you and your kids to enjoy together.
Noodles
Noodles are the most well-liked dish among young people and may be found on the menus of all youth organisations. Therefore, combine some instant noodles with fresh peanuts, a squeeze of lime, some mushrooms, and coriander. The tangy, spicy sauces and fresh veggies add the perfect finishing touch to these tasty and light noodles. Lets know more about Kids Lunch Box Ideas.
Pancakes made with wheat flour and chocolate chips.
Hotcakes made with whole wheat flour, chocolate chips, and either maple or honey syrup are a delicious addition to a lunchbox. The amount of grains is increased by using whole wheat, and the amount of protein can be increased by using eggs or yoghurt. On pancakes made with whole wheat and chocolate chips, a sufficient amount of sugars and carbs can be obtained by spreading either honey, maple syrup, or even nutella on top of the pancakes. Lets know more about Kids Lunch Box Ideas.
Pizza Made With Multiple Grains Now Pizza Can Be Healthier! When making the foundation from scratch, choose nutrient-dense ingredients such whole wheat flour, oat flour, maize flour, and seed flour. Include some mushrooms or other toppings that your children enjoy eating with it. Because you are now capable of making this pizza with many grains at home, you will no longer have to prevent your children from eating a whole pizza plateful.
Nutella Sandwiches
Sandwiches made with Nutella are a kid favourite. Because sliced bananas are one of our favourite additions, we frequently prepare it for the children in the exact same way that we do because that is how we want to eat it. The addition of some fruits to the child's lunchbox helps the youngster feel more refreshed since it increases the amount of fibre, nutrients, minerals, and energy that they consume during the day. Lets know more about Kids Lunch Box Ideas.
Order Today The Home Cooked Delicious Tiffin's In Bangalore. 
At lunch and dinner time each day, a scrumptious, flavorful, and wholesome meal prepared in a home-style setting will be brought to your door. Tiffin Meal, which is one of the best tiffin services in Bangalore, uses tiffin boxes that are made entirely of food-grade materials in order to maintain the temperature of the food and ensure that it remains fresh. If you are located within our delivery radius, they will make daily deliveries to your place of business or residence.
Contact Us: 6361242727/8317346918
 Website link: https://tinyurl.com/29bu7k89
Whats App: https://wa.link/643g2u
Email:admin@sangitaskitchenlive.com
Address: #713 , 17th C Main Rd, 6th Block, Koramangala, Bengaluru, Karnataka 560034.
Powered By ArgusDNA