Veg Sagu Recipe, How To Make Veg Saagu
Veg sagu recipe with step-by-step photographs Is a wonderful combination veg sagu recipe from Karnataka. A vegetarian sagu dish had been requested by a few of you. So I'm going to share the recipe.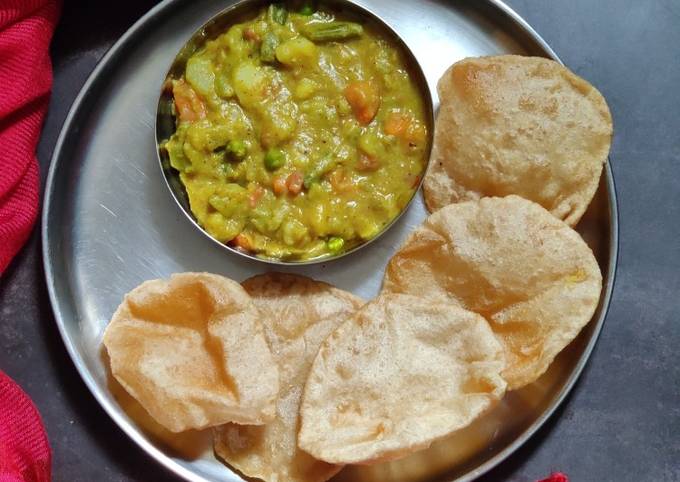 While residing in Bangalore, I had mix veg sagu with Set Dosa in one of the restaurants. It was so delicious that we devoured it all at once.
It takes time to prepare veg sagu. Vegetable saagu can be prepared in a variety of ways. I'm presenting a dish that I prepare occasionally to serve with pooris or set dosa. Lets know more about Veg Sagu Recipe, How To Make Veg Saagu 2022.
The technique for making sagu is identical to that of making Veg korma. The only difference is that some of the components aren't the same. You may use whichever vegetables you like for the vegetables. Carrots, french beans, and potatoes were among the vegetables I utilised. Green peas and cauliflower can also be added.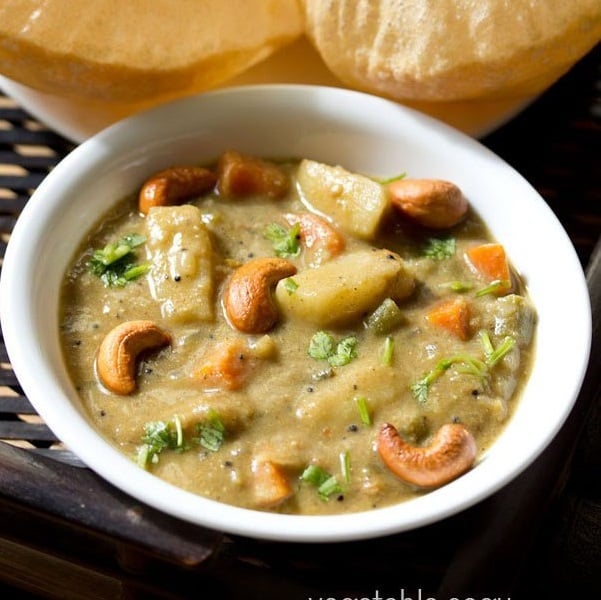 I didn't have both green peas and cauliflower when I prepared veg sagu. However, I recommend that you include green peas. You may omit the cauliflower. Chow chow (chayote squash) and capsicum can also be used (green bell pepper). Check out this Potato Sagu recipe if you just want to utilise potatoes.
Serve veg saagu alongside set dosas, neer dosas, pooris, chapatis, and parathas.
If you're seeking for more vegetarian recipes, go to:
Serving home-style cooking, Sangitas' kitchen menu packs traditional Indian classics and comfort foods such as homemade Chicken Curry, egg curry, & veg curries served with a side of soft Rotis. Their kitchen utilises just a pinch of masala and a sprinkling of oil to whip up the humble fare. With vegetarian and non-vegetarian alternatives, you can pick from the Standard Meal or the Mini-Meal — the distinction being portion and meal-size. An upside of the Standard Meal are occasional mouth-watering treats.
Order Today The Home Cooked Delicious Tiffins.
Contact Us: 6361242727/8317346918
www. sangitaskitchenlive.com
Website link: https://tinyurl.com/29bu7k89
Email:admin@sangitaskitchenlive.com
Address: #713 , 17th C Main Rd, 6th Block, Koramangala, Bengaluru, Karnataka 560034.
Powered By ArgusDNA