Delicious Food From Home, Add This Home Food Delicacy In Your Office In Bangalore Life With Sangita's Kitchen.
We live in a "on-the-go" society. The sphere of influence of the phrase "on the go" is narrowing. Cities are growing; traffic is blocking transportation routes, and our city has turned into a "warp-zone" where we must complete the stage in 300 seconds. We have already left many things far behind in our "mad dash." For many of us, eating at home has become a "luxury." Lets know More about Home Food Delicacy In Your Office In Bangalore.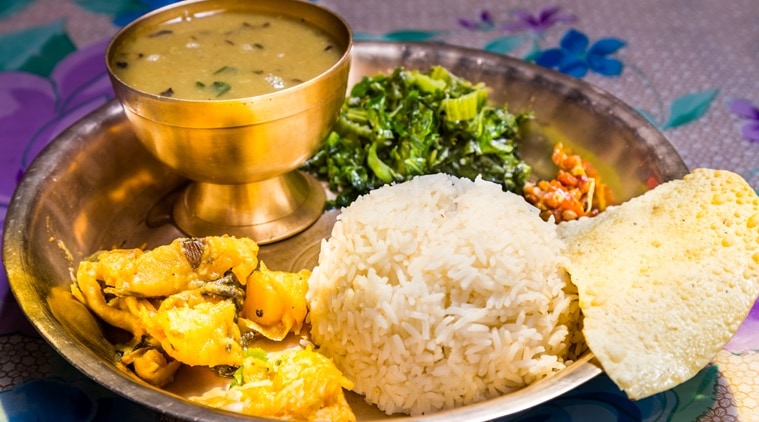 Initiatives like "Sangita's Kitchen" are ushering in a new era of "Old World Charm."
Three key "H's" are associated with home cooking. The first "H" stands for health. When you cook at home, you always keep health in mind and have a lot of control over a lot of things. The second "H" is for hygiene, while the third "H" stands for happiness. Sangita's Kitchen's "tiffin service" is basically here to restore these H's in your life in the midst of the notorious "H" of "hustle bustle" that is robbing you of your mental serenity and keeping you in a tasteless world. Lets know More about Home Food Delicacy In Your Office In Bangalore.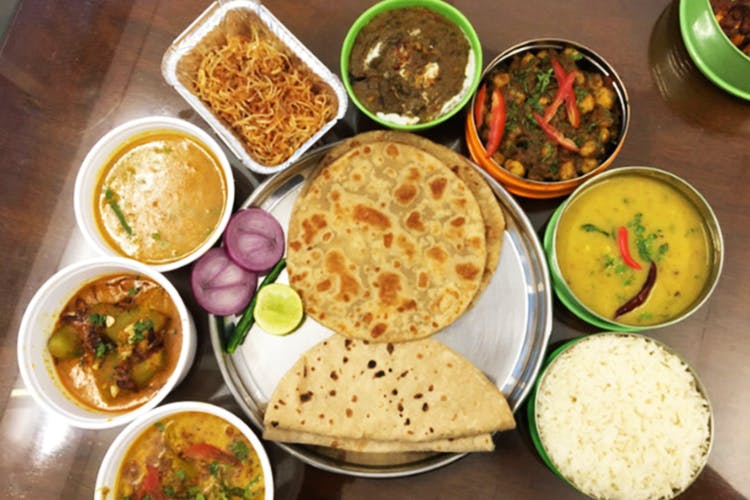 Hotels and restaurants want to take on jobs that are time-sensitive.
Hotels and restaurants like to take on work that can be completed quickly. They work in an assembly line environment. They can't afford to lose their usual flavour; they're confined to a menu, which is a constraint. On the other hand, "Sangita's Kitchen's" Tiffin services are tailored to your taste preferences. They are made to provide a diverse range of options. We don't prepare meals for assembly lines. We prepare delights for your pleasure. Lets know More about Home Food Delicacy In Your Office In Bangalore.
Yummy Menu for a Flat Stomach and Curvaceous Satisfaction Smile.
In the recent decade, we've seen a shift in culture, with new professions such as diet planners and dieticians taking the lead in assisting us in creating a healthy meal. Low carbohydrate diets, high carbohydrate diets, weight loss diets, and weight gain diets are all the rage these days. Simply step back in time and consider the workout regimen of our forefathers and mothers. They were in good health, weren't overweight, didn't have any blood pressure problems, and didn't have access to a nutritionist.
They were healthy because they ate according to the seasons, used only natural materials, and cooked their food with ease and culinary customs.
Restaurants are transforming into "Indian Fast Food" eateries.
Examine the delivery schedules of eateries, as well as the food preparation. You'll notice that they're repeated and, at times, annoyingly fast. When you're in a rush or in a good mood, you can enjoy these features. These substances, on the other hand, are not good when consumed on a daily basis. When we try to transfer it into the culinary realm, hurry is concern, and worry is a coffin for nutrients and health-giving ingredients.
It's a place that's organized for timely delivery, not for speed.
Sangita's Kitchen's Tiffin service, on the other hand, is a well-organized environment in which we have all of eternity to prepare everything for you. We're attempting to reduce the number of buzzer-based deliveries. We make every effort to keep things simple, slow, and seamless for you. We don't deliver "rotten tomatoes" because of this. Instead, we believe in delivering "blossomed salads." Food that will bring a grin to your face as well as delight to your taste senses.
Read More:
We provide both veg and non-veg meals which include roti, rice, curry, and sabzi chicken, Egg Meal. You have an option to order on a daily basis or book meals for the entire week/month. Their service is mainly in BTM, Koramangala, Domlour, HSR Layout, Jay Nagar, J.P Nagar, ETC, Approximately one meal from this tiffin service in Bangalore will cost you Rs 89.
Order Today The Home Cooked Delicious Tiffins.
Contact Us: 6361242727/8317346918
www. sangitaskitchenlive.com
Website link: https://tinyurl.com/29bu7k89
Email:admin@sangitaskitchenlive.com
Address: #713 , 17th C Main Rd, 6th Block, Koramangala, Bengaluru, Karnataka 560034.
Powered By ArgusDNA