HEALTHY TIFFIN SERVICE – A TREATS FOR THE BUSY-BEES IN BANGALORE
Bangalore is India's busiest city. Everyone is preoccupied with earning their bread and butter. All your body and mind require throughout a hectic schedule and intense workload is 'excellent food.' Everyone can get by on restaurant or street cuisine every now and then. However, every Indian requires the Ghar ka khana to meet their mental and physical needs. Every person who has moved away from their house in Bangalore must be missing the home-cooked meals they used to enjoy in their own kitchen.
You should attempt tiffin services if you, too, are looking for the same love and scrumptious flavor of nutritious Indian food. There are numerous tiffin services accessible in Bangalore. However, finding the ideal one for you can be difficult. Sangita's Kitchen is one of the best options for folks who are usually on the go or who require nutritious tiffin delivery.
Apart from the incredible Flavors, there are a slew of other reasons to establish a tiffin service with Sangita's Kitchen: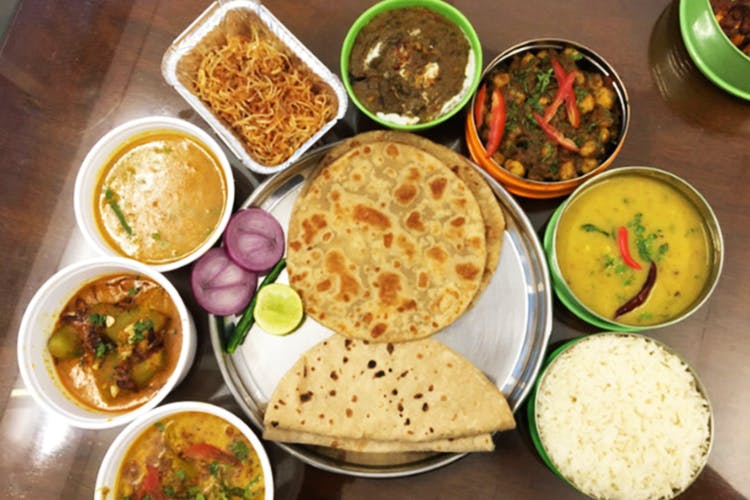 Available Online
HEALTHY TIFFIN SERVICE.
The best part is that they can be found on the internet. Everything is available online nowadays, so why not tiffin services? You can get in touch with them, make a plan, and start eating healthy and delicious cuisine at your workstation.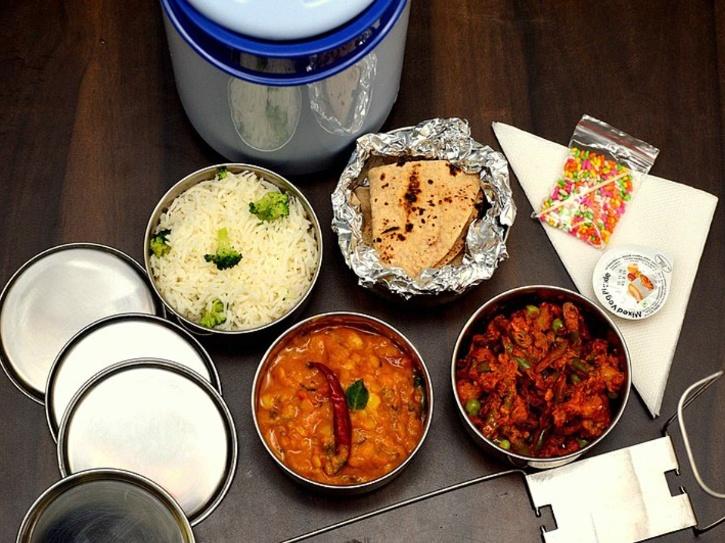 Veg & Non-Veg
HEALTHY TIFFIN SERVICE.
There are several tiffin services in Bangalore, but only a few of them offer both vegetarian and non-vegetarian options. This tiffin service distinguishes them from the mass of tiffin providers that offer both vegetarian and non-vegetarian options. Sangita's Kitchen adheres to and believes in Sattvic cooking ideals, and serves both vegetarian and non-vegetarian meals.
Food Variation.
HEALTHY TIFFIN SERVICE.
Some individuals believe that vegetarian dishes are all the same. However, this is not the case. Sangita's Kitchen offers a wide range of vegetarian cuisine. Its crew is always eager to come up with fresh dishes for their customers. They also sample meals from Punjabi, Maharashtrian, Gujrati, Rajasthani, and South Indian cuisines. Their menu cards are constantly updated with new foods. Eating various things every day is really refreshing.
A meal for everyone.
HEALTHY TIFFIN SERVICE.
The ideas at Sangita's Kitchen are adaptable to everyone's needs. Their clients range from kids to CEOs. It's very remarkable to discover a tiffin service that caters to your specific dietary requirements. You can select any plan that is appropriate for you. Apart from that, if you let them know ahead of time, they will sometimes prepare meals for you if you are fasting. Their payment mechanism encompasses all forms of online transactions as well. As a result, finding a tiffin service near you is pretty simple.
Know More:
Sangita's kitchen is similar to your mother's. It not only delivers healthy vegetarian tiffins, but it also wraps the meal in mom's love and enchantment.
Order Today The Home Cooked Delicious Tiffins.
Contact Us: 6361242727 / 8317346918
www. sangitaskitchenlive.com
Website link: https://tinyurl.com/29bu7k89
Email:admin@sangitaskitchenlive.com
Address: #713 , 17th C Main Rd, 6th Block, Koramangala, Bengaluru, Karnataka 560034.Powered By ArgusDNA