Healthy Drinks In Winter: During the colder months, there is a wide variety of nutritious beverages that can support your efforts to keep warm while also providing you with essential nutrients. Here are a few concepts to consider:
On a chilly winter day, warming up with a cup of hot tea is an excellent way to combat the chill. There is a wide variety of tea available, including black tea, green tea, white tea, herbal tea, and even more varieties. Spiced teas like chai and masala chai, which are created with a blend of spices like cinnamon, cardamom, and ginger, are popular choices for the winter season.
Other popular choices for the season include black teas like Earl Grey or English Breakfast. You can also try a fruity black tea like Darjeeling, which is a fruity black tea, or a warm, cosy herbal tea like peppermint or rooibos. Be sure to steep the tea according to the instructions on the packaging, regardless of the type of tea that you select, in order to achieve the optimal Flavor and intensity. Take some time to rest and unwind with a steaming cup of tea, a toasty blanket, and a comfortable chair. We will discuss about more Healthy Drinks In Winter.
Lemon Juice Dissolved in Hot Water
This straightforward beverage can assist in the removal of harmful pollutants and strengthen your immune system.
In the colder months, beginning or ending your day with a warm glass of water infused with lemon can be a comforting and peaceful approach to warm your body and mind. Take into consideration the following advantages:
• Hydration: Drinking hot water can assist in keeping your body hydrated, which is especially important during the winter months when you may be less likely to consume as much water as you would otherwise.
• Vitamin C: Lemons are a good source of vitamin C, which can assist to maintain your immune system and keep you healthy over the winter. Vitamin C is found in citrus fruits like lemons.
• Digestion: Warm water with a squeeze of lemon can assist to increase the production of bile, which in turn can help with digestion. We will discuss about more Healthy Drinks In Winter.
• Soothing: Both the warmth of the water and the tangy scent of the lemon can help you relax and feel more at ease, thanks to their calming properties.
Squeezing the juice of half a lemon into a mug of already-prepared hot water is all that's required to produce lemony hot water. You might also enhance the flavour of the beverage by including a piece of lemon in the mug.
Before you drink the water, make sure you give it some time to cool off slightly since water that is too hot will cause your tongue to burn. We will discuss about more Healthy Drinks In Winter.
Cocoa Served Hot
Cocoa is an excellent source of antioxidants and has been shown to have a positive effect on brain function. Just make sure to pick a cocoa mix that has a minimal amount of added sugar in it.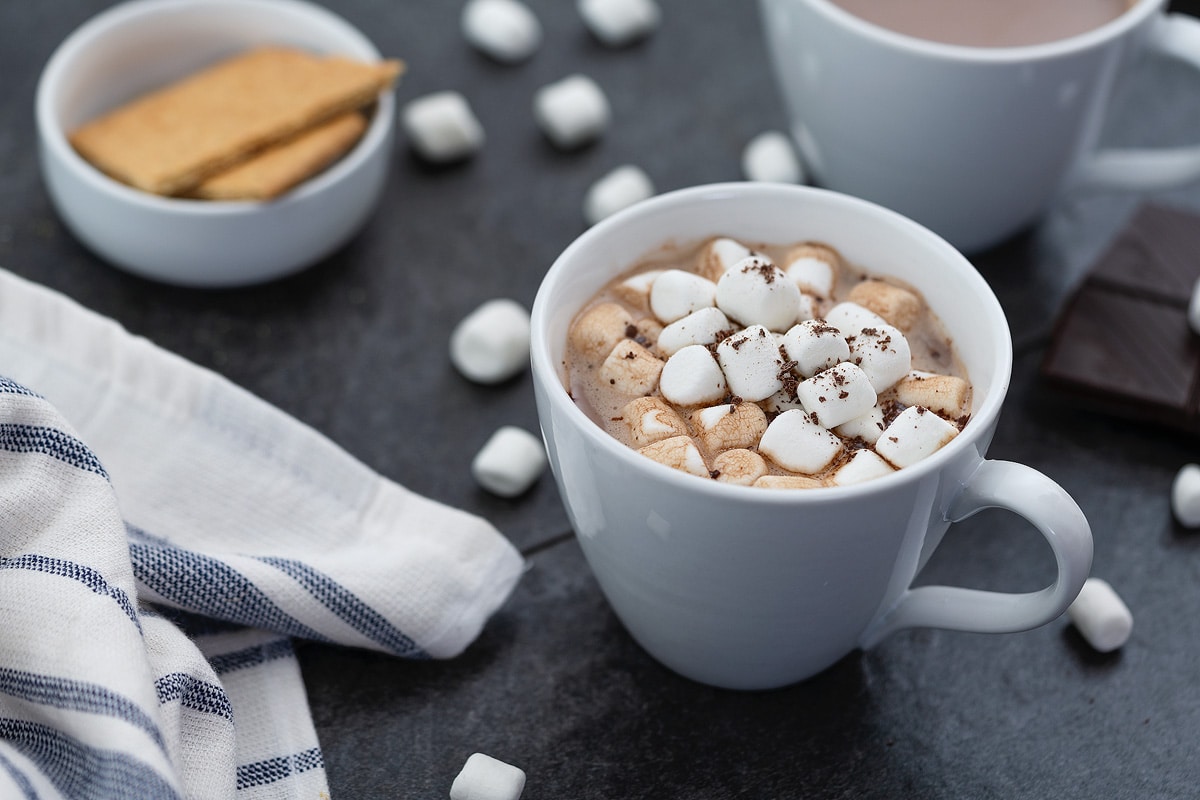 Cocoa powder, sugar, and milk are the three primary components of the classic hot drink known as "hot cocoa." During the chilly winter months, it is best savoured as a treat that is both soothing and warming because it is often served hot.
Apple Cider [Apple Juice]
Apple cider is a warm, pleasant drink that is high in antioxidants and can help increase your immune system. If you want to boost your immune system, try drinking some apple cider.
During the fall and winter months, many people like drinking apple cider. Apples are first pressed to extract their juice, which is then filtered and occasionally sweetened before being used in the production of this product. Apple cider can be enjoyed either warm or chilled, and it is frequently seasoned with spices like cinnamon and cloves for added flavour. We will discuss about more Healthy Drinks In Winter.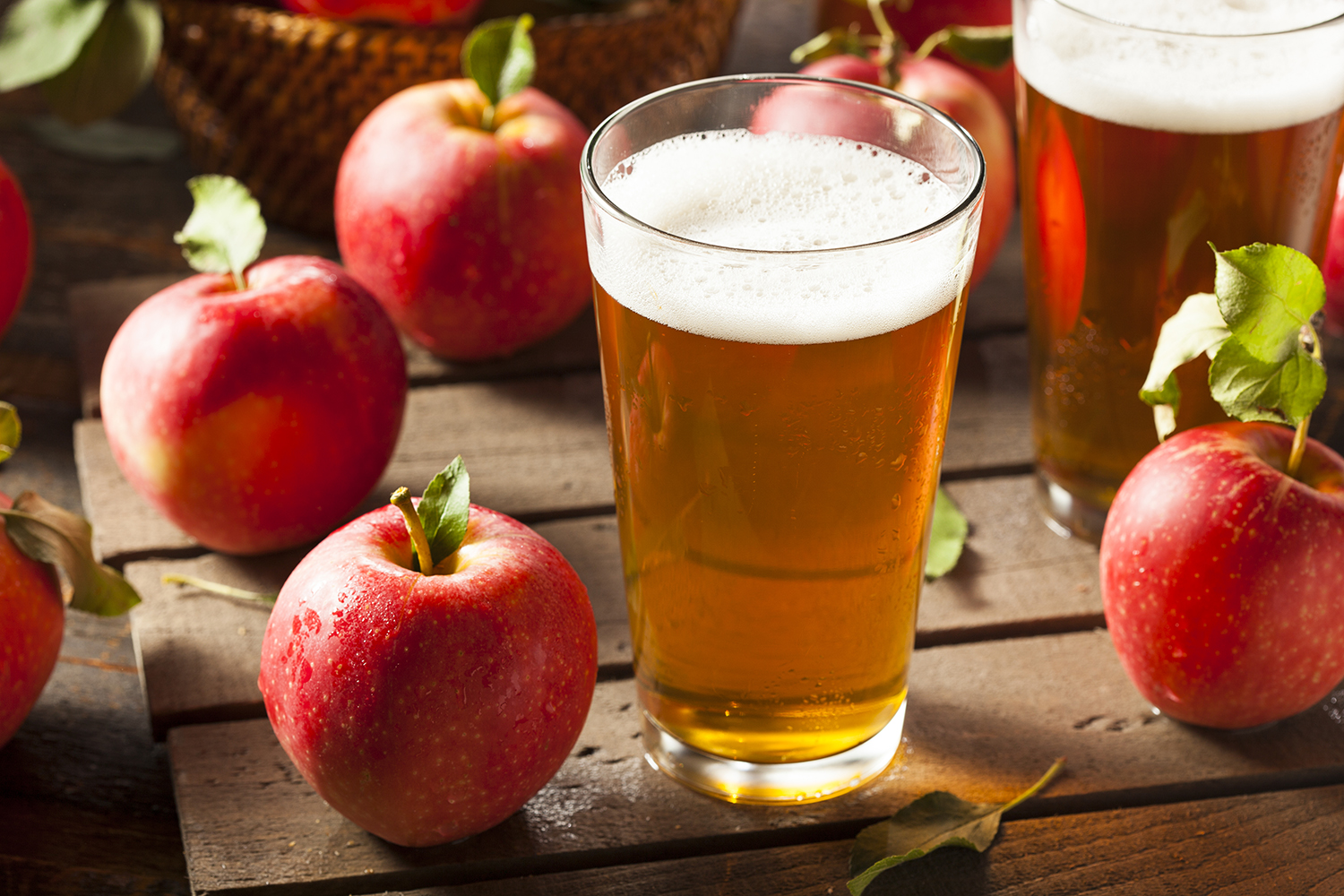 When making an apple cider for a warm and comforting drink, some people like to add a dash of bourbon or rum to the cider as well. On chilly winter days, sipping hot apple cider is an excellent way to warm up, and it's also a versatile component that can be used in the kitchen and in the oven. We will discuss about more Healthy Drinks In Winter.
Read More:
Broth made from vegetables
Warm vegetable broth is a healthful beverage that can assist support your immune system due to its high vitamin content and nourishing qualities. You may prepare it at home by putting veggies like carrots, onions, and celery into a pot and cooking them in water for a number of hours. We will discuss about more Healthy Drinks In Winter.
A tasty liquid known as vegetable broth is produced by cooking a wide variety of vegetables, herbs, and spices together with water. It is a fantastic method to add flavour as well as nutrition to a meal, and it is frequently used as a base for soups, sauces, and other types of foods.
Vegetable broth provides both solace and nourishment, making it an ideal food to include in your diet throughout the colder months. Depending on your tastes and the kinds of veggies that you have on hand, you may make it with any number of different kinds of vegetables. Carrots, onions, celery, leeks, and garlic are all examples of vegetables that are frequently used in the preparation of vegetable broth.
You may also enhance the Flavor by including herbs like parsley, thyme, and rosemary in your dish. We will discuss about more Healthy Drinks In Winter.
To begin making vegetable broth, bring a large pot up to a simmer over medium heat and add a touch of oil or butter to the bottom of the pot. After that, add your chopped vegetables and continue cooking them until they have become fragrant and tender. Bring the mixture to a boil after adding water to the extent that it will cover the veggies.
After bringing the water to a boil, reduce the heat to a simmer and let the broth to cook for at least thirty minutes, or for a longer period of time if you have the opportunity. To remove the particles from the broth, strain it through a sieve with a fine mesh or wrap it in cheesecloth. Then, season it to taste with salt and pepper. We will discuss about more Healthy Drinks In Winter.
The maximum amount of time that vegetable broth may be kept fresh in the refrigerator is one week, and the maximum amount of time that it can be kept frozen is three months. It is versatile enough to be used in a number of different recipes, such as soups, stews, and sauces, but it is also delicious when consumed on its own as a hot and nourishing beverage. We will discuss about more Healthy Drinks In Winter.
Hot Ginger Tea
Ginger is a natural aid for digestion and it also has qualities that reduce inflammation. You may prepare ginger tea by adding sliced ginger to hot water and allowing it to steep for a few minutes. This will produce a hot ginger beverage.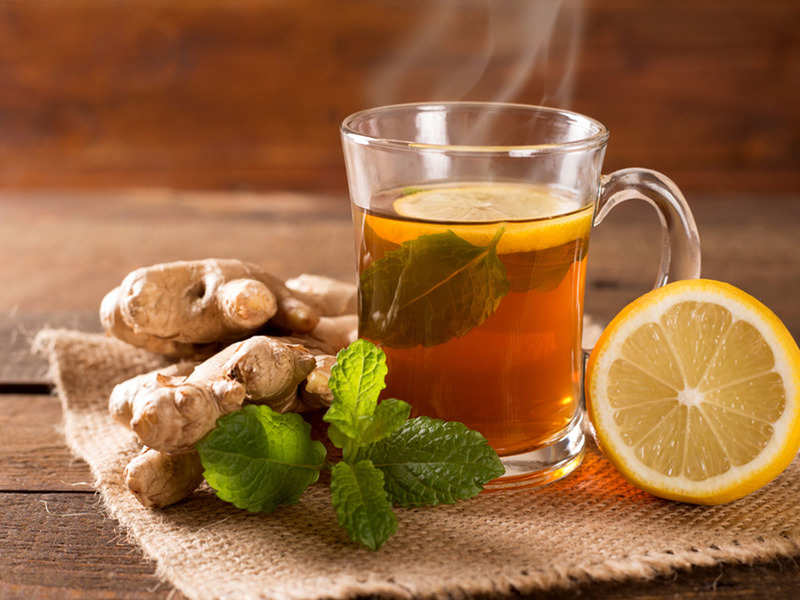 Latte with turmeric
One of the spices that can help improve your immune system and reduce inflammation is turmeric. Turmeric has anti-inflammatory effects. A turmeric latte can be prepared by combining ground turmeric, milk, honey, and a little bit of freshly ground black pepper.
A warm and pleasant beverage, turmeric latte, sometimes referred to as golden milk, is something that is frequently enjoyed throughout the colder months of the year. Turmeric, a spice that is well-known for the vivid yellow colour it imparts as well as the health advantages it provides, is infused into the beverage by slowly boiling it in milk or a non-dairy option such as almond or coconut milk. Cinnamon, ginger, and black pepper are just a few examples of extra spices that, in addition to adding flavour, provide additional health advantages.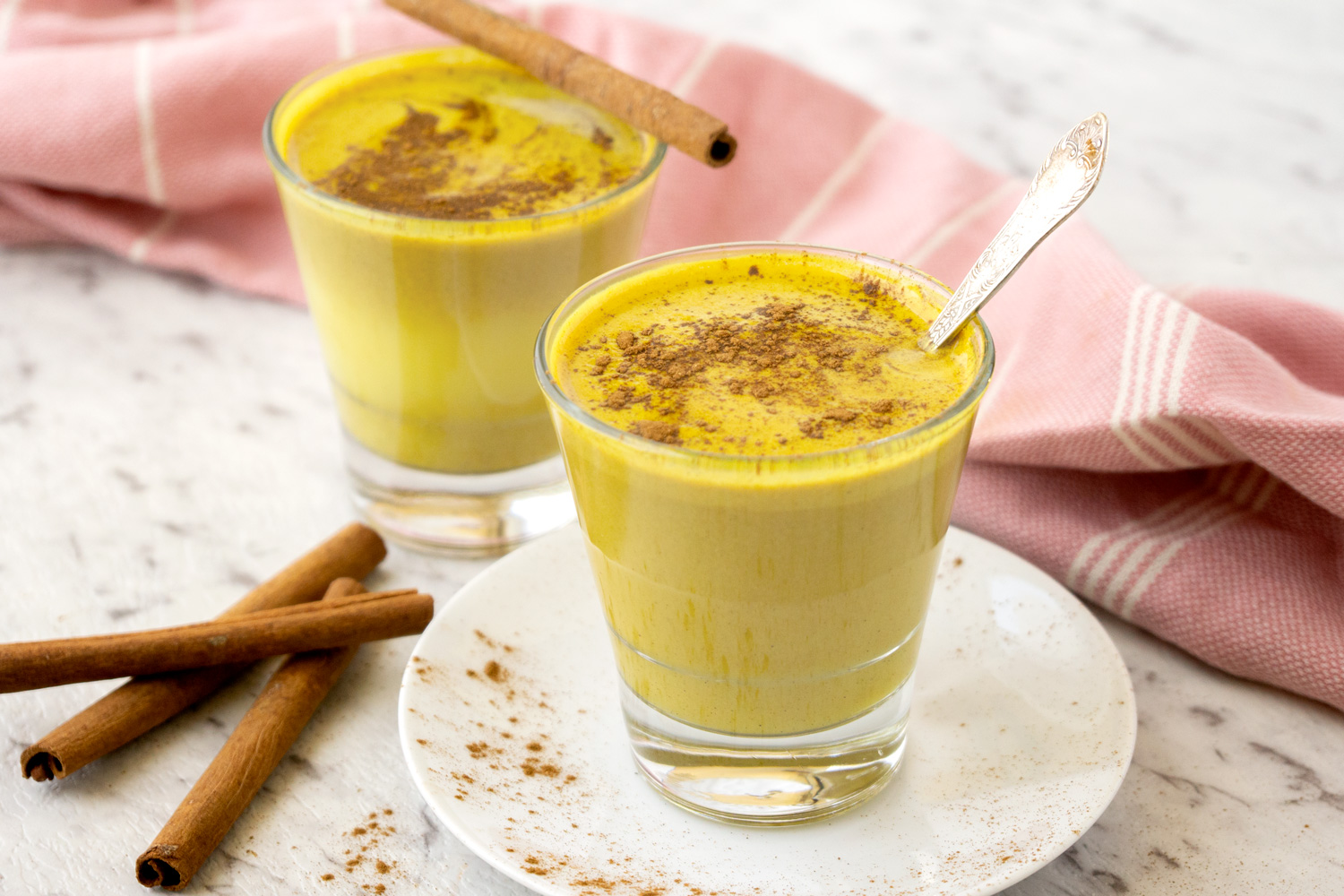 Chai Tea
Chai tea is a type of spiced tea that is usually prepared by combining black tea, milk, and a mixture of spices such as cinnamon, cardamom, and ginger. Chai means "spiced" in Hindi. During the colder months, a cup of this hot beverage can be a welcome source of comfort.
Warm Lemon Water Sweetened with Honey to Drink
This straightforward beverage can help ease the pain of a sore throat and strengthen the immune system. Just combine one teaspoon each of honey and lemon juice with one cup of boiling water.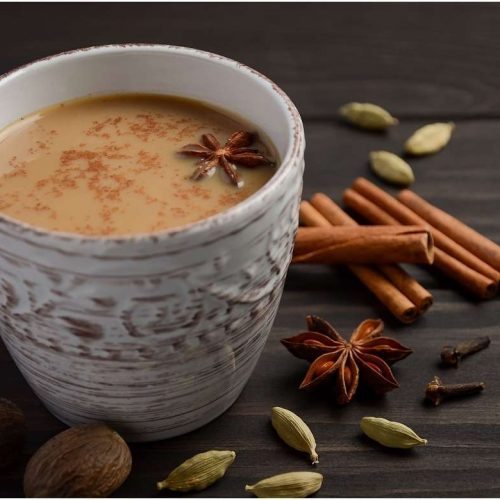 During the colder months, a beverage that consists of hot lemon water with honey can be both comforting and helpful to one's health. Lemons are an excellent source of vitamin C, which can help strengthen your immune system and provide protection against a variety of illnesses, including the common cold. Honey is a natural sweetener that has been used for centuries and has been proved to offer various health benefits, including the ability to function as a natural cough suppressant and to help soothe a sore throat.
Order Tiffin services In Bangalore In Winter
Every single day, you will have scrumptious, savoury, and wholesome meals prepared in a home-style setting delivered to your front door for lunch and dinner. Tiffin meal, which is considered to be one of the best Tiffin services in Bangalore, employs tiffin boxes that are made entirely of food-grade materials, which assists in keeping the food warm and fresh. They are able to deliver on a daily basis to your place of business or dwelling within our designated delivery area.
Organization Name: Sangita's Kitchen Powered By ArgusDNA
REgistrations no: UDYAM-KR-03-0009514
Phone No.: 6361242727/8317346918
Alternate no. 8317346918
Email Id: Rajendrabogati170@gmail.com
Address: No.399/44, Shanti Nivas, 16th Cross, 16th main, btm 2 stage, Bengaluru-560076.