10 Of the foremost Famous Food In Bangalore to undertake
The culture of a city is best described through its street food and this statement is extremely true when it involves street food in Bangalore. the town boasts variety of restaurants and pubs that serve anything from the standard idli to a more elaborate sashimi platter. But food within the city goes beyond glitzy and quirky restaurants. It's the road food in Bangalore brings out the city's soul.
Uncovering the simplest Street Food In Bangalore 2022
Bangalore is named home by people from everywhere the planet and in fact , being human many of those people brought their culture and food to share with the remainder of the town . a number of the simplest street food in Bangalore are often found in tiny little carts or a touch hole within the wall. Here are our picks for the foremost famous food in Bangalore and where to seek out them.
1. Idlis, Vadas, and Dosas
Ask any South Indian what would be their ideal breakfast and they'll probably say dosa or idli and vada. made up of rice flour and urad dal, these delicacies are often found everywhere the town from your run-of-the-mill restaurant chains to local vendors in their carts. But forget the restaurants and head to those carts. Just spare anything from INR 25 to 50 and you'll get a plate of steaming idlis or crisp masala dosas with a side of coconut chutney, red tomato and chilli chutney and Karnataka's popular sweet sambar.
Where to go: Brahmin's cafe in Basavanagudi, Veena Stores and Brahmin's Thatte Idli in Malleswaram (actually anywhere in Malleswaram works for decent idlis and crisp vadas and dosas) For a filling dosa, try the dosas from any 99 Variety Dosa Cart in Bangalore. Find a dosa camp anywhere within the city and you'll thank me later.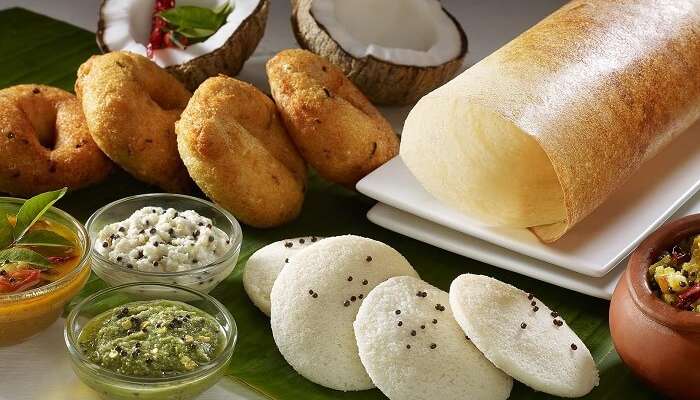 2. Chaat and Pani Puri
As the sun sets, the streets of Bangalore wake up with exciting food stalls across the town . Though chaat isn't native to Bangalore, the town loves it. Right from khatta-meetha pani puri to crispy bhel puri, you'll find these delicious treats in stalls all round the city on cool evenings. a couple of chaat varieties to undertake are dahi puri, aloo chaat, and samosa chaat.
Where to go: Karnataka Bhel and Sri Sairam's Chaat in Malleshwaram, Srinivas Chats in Tata Silk Farm KR road. Puchkas in Marathahalli, Rakesh Kumar Pani Puri stall and Thengu Mane in Rajaji Nagar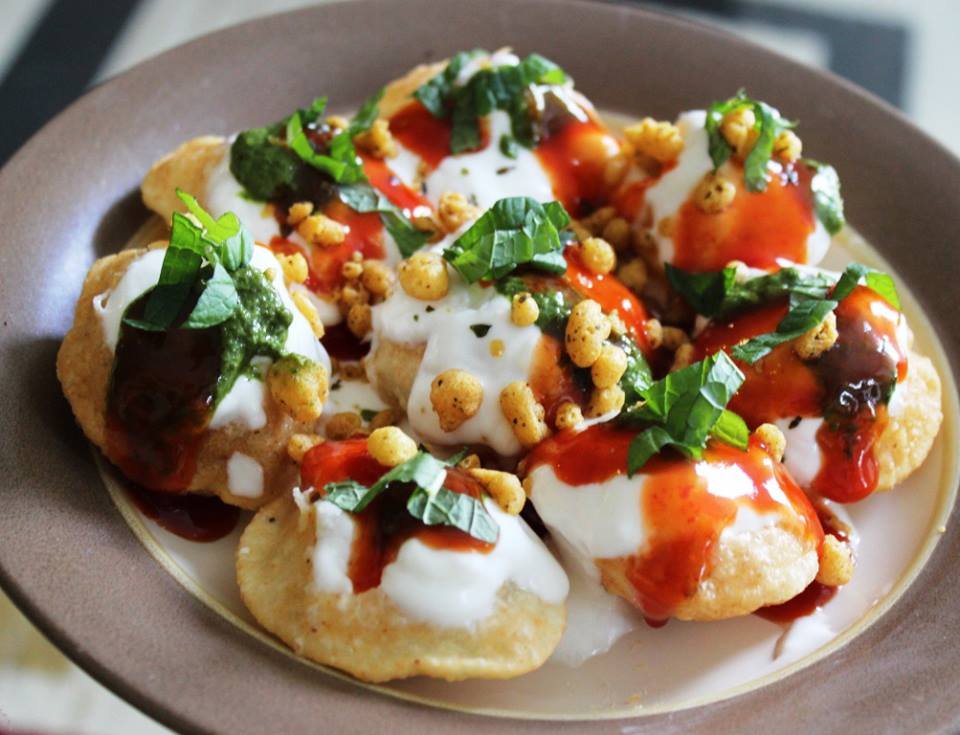 3. Rolls and Kebabs
"Why have abs once you can have kebabs" are some things every Bangalorean seems to follow. The city's numerous kebab joints will have you ever spoiled for choice. Right from whole grilled chicken to sheek kebabs and delicious Shawarma rolls, you'll have it all.
Where to try: Shivaji Nagar, Johnson Market and Frazer town are great places to undertake kebabs and rolls, especially during Eid.
4. Mangalore Buns.
A favourite breakfast and tea-time treat from the Dakshina Kannada region, Mangalore buns are fluffy buns are made up of a mixture of flour and bananas and are deep fried to a light-weight golden-brown. These slightly sweet delicacies are often served with spicy coconut chutney or sambar for a balance of flavour.
Where to try: Chetty's Corner on Serpentine Road, Hallimane in Malleshwaram, and lots of darshinis in Frazer Town
5. Obbattu
Obbattu or Holige may be a flatbread dessert like none other. made up of maida and full of a mixture of peanuts, sugar, ghee and lentils, this dish is generally made around festivals like Maha Sankranti. But that doesn't mean you can't enjoy this sweetmeat all round the year. you'll devour these treats in roti shops and tiny joints round the city.
Where to go: Holige Mane in Malleswaram and Jayanagar, Rotti Mane in JP Nagar. click here to get more details of bangalore foods.
6. Fresh fruit crush
No other city seems to like fresh fruit crush the maximum amount as Bangalore, especially during summer. Anything from sweet watermelon juice to thick avocado shakes, you'll find it here. It all started off with Sri Ganesh fruit crush about 70 years ago and therefore the craze has appropriated the town . You'll see everyone from school kids to guys who've just finished a workout heading here.
Where to go: Any Sri Ganesh fruit crush stall, Cool Joint in Jayanagar, Juice Junction in Koramangala and Lassi Shop anywhere.
7. Bhajji
The bhaji is that the best tea-time snack to grab during Bangalore's famous rainy evenings. Whether it's a classic potato filled bonda or a spicy chilli bhaji, you'll certainly find these crispy during a number of roadside stalls. They're normally served with a side of chutney and you'll always get a hot cup of chai or coffee to accompany this treat.
Where to go: Sri Guru Kottureshwara Davangere Benne Dosa in Basvangudi, Bugle Rock, Shivraj Bhajji Cart in Vijaynagar, and Basavaraj Bajji Bandi in JP Nagar.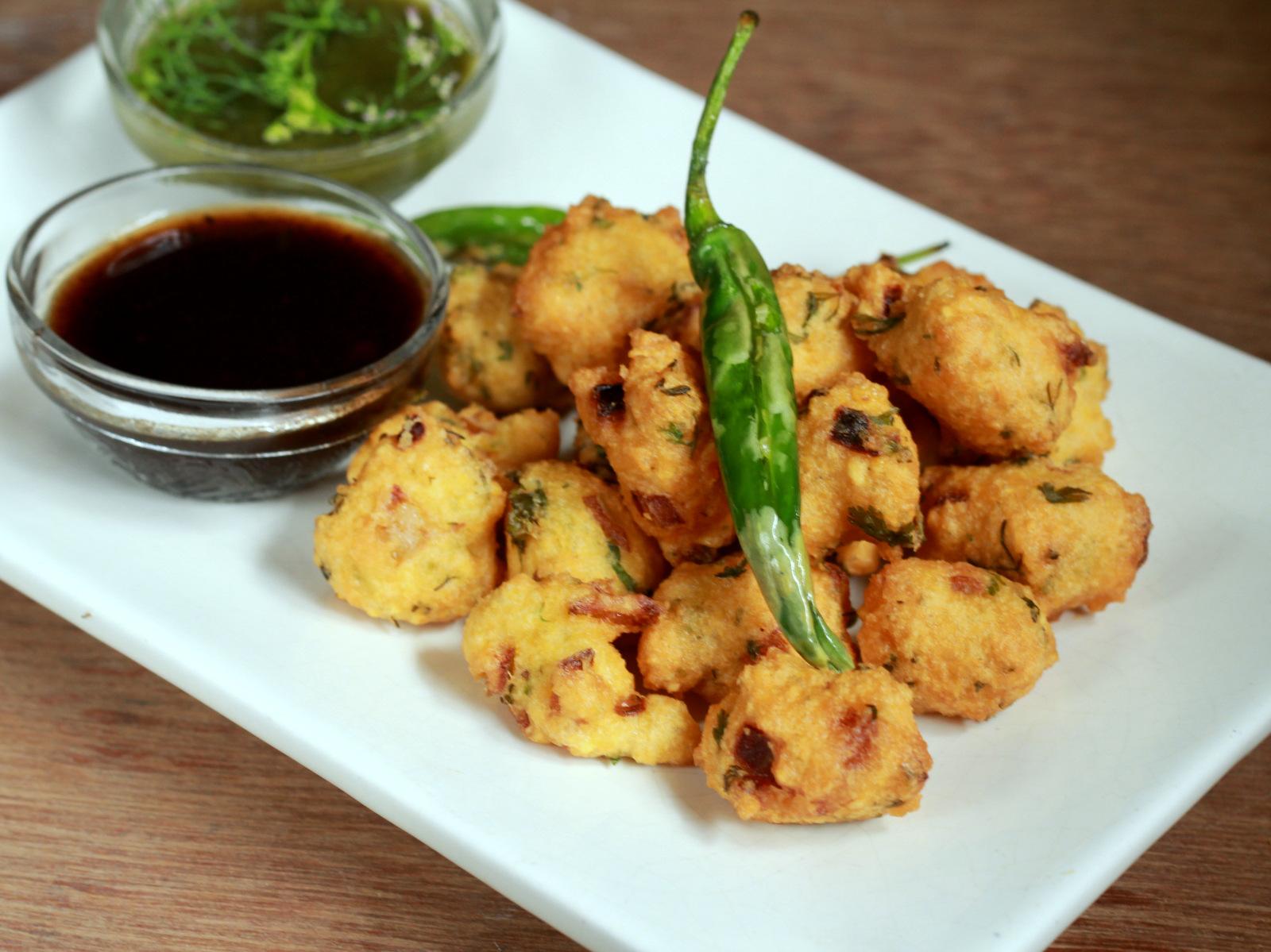 8. Momos
Momos are a delicacy that has made their thanks to the town all the way from the misty North East and Bangaloreans can't seem to urge enough of it. These soft dumplings are either served with juicy meat or vegetable fillings and side of spicy red chilly chutney or peanut chutney.
A food startup that cooks a variety of Indian home cooked dishes. Presently, they serve 5000+ meals every month and their expertise lies in corporate meals, but they also cater to events and individuals. They are known for using quality ingredients and fresh products. Sangita's Kitchen offers a daily menu for lunch and dinner. They currently serve in Bangalore You can visit our website Sangita's kitchen or call us directly and experience the best meals at one of the best Tiffin services in Bangalore.