Introduction:
BTM Layout's Healthiest Tiffin Services: Nestled in the vibrant locality of BTM Layout, Bangalore, Sangita's Kitchen shines as a beacon of nutritious and delicious Tiffin services for those leading a fast-paced lifestyle. With the constant hustle and bustle of modern life, finding wholesome meals on the go can be a challenge. However, Sangita's Kitchen has taken up the mantle of providing health-conscious individuals in BTM Layout with nourishing food that not only satisfies their taste buds but also fuels their daily endeavors. Join us as we embark on a journey through BTM Layout's healthiest Tiffin services, with a special focus on the delectable offerings of Sangita's Kitchen.
BTM Layout's Healthiest Tiffin Services Important points
The Nutritional Advantage:
Sangita's Kitchen stands out in BTM Layout's Tiffin service landscape due to its unwavering commitment to providing wholesome and nutritious meals. The menu is thoughtfully curated to include a balance of essential nutrients, ensuring that every Tiffin meal fuels your body with the energy it needs to tackle the day ahead. We are going to discuss more regarding "BTM Layout's Healthiest Tiffin Services".
Emphasis on Fresh and Locally Sourced Ingredients:
Quality lies at the heart of Sangita's Kitchen's success. Their team of skilled chefs handpick the freshest ingredients from trusted local suppliers. By embracing a farm-to-table approach, they not only promote sustainable practices but also deliver unparalleled freshness in every bite.
Variety to Suit Diverse Palates:
Recognizing the diverse preferences of the residents in BTM Layout, Sangita's Kitchen offers a wide range of dishes to suit various tastes and dietary requirements. From classic Indian dishes to innovative fusion creations, the menu is a delightful symphony of flavors, sure to entice even the most discerning food enthusiasts. We are going to discuss more regarding "BTM Layout's Healthiest Tiffin Services".
Vegans and Vegetarians Welcomed:
For those who adhere to a vegan or vegetarian lifestyle, Sangita's Kitchen is a true haven. Their extensive selection of plant-based dishes caters to the dietary needs of vegans and vegetarians, ensuring that everyone can enjoy a nourishing meal without compromising on taste.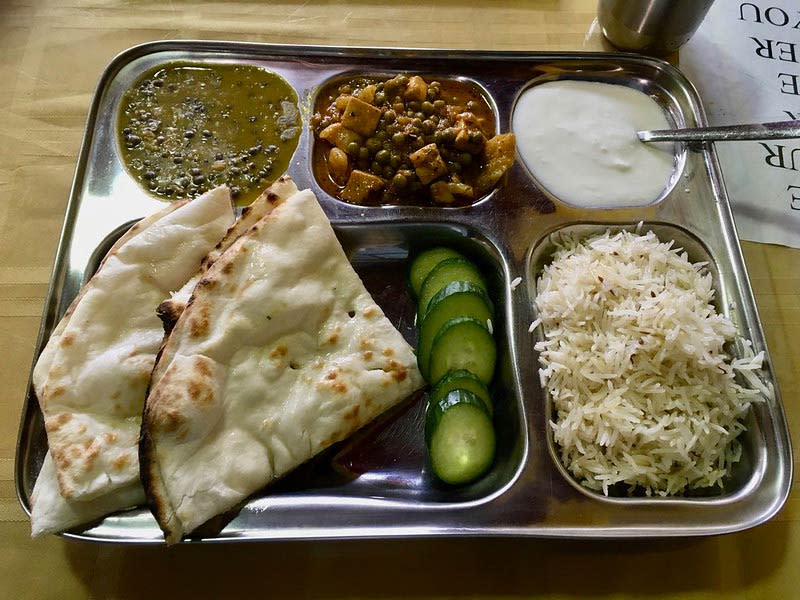 Convenience and Flexibility:
Busy lives demand convenience, and Sangita's Kitchen understands that. With their flexible subscription options, you have the freedom to customize your Tiffin service according to your schedule. Whether you need daily deliveries or occasional meals, Sangita's Kitchen is always there to serve you with convenience and a smile. We are going to discuss more regarding "BTM Layout's Healthiest Tiffin Services".
Read More:
A Commitment to Customer Satisfaction:
At Sangita's Kitchen, the focus extends beyond the food. Their warm and attentive customer service ensures that your dining experience is nothing short of exceptional. Your preferences and feedback are valued, reflecting their dedication to your satisfaction.
Conclusion:
In the heart of BTM Layout, Sangita's Kitchen stands tall as a shining example of health-conscious Tiffin services that cater to the needs of the community. With their emphasis on nutrition, flavor, and convenience, they have earned their reputation as the healthiest Tiffin service in the neighborhood.
Embark on a gastronomic adventure with Sangita's Kitchen, and discover the joy of nutritious food on the go. Join the community of health-conscious individuals who have made Sangita's Kitchen their trusted partner in fueling their daily endeavors with wholesome and delicious Tiffin meals. As you explore the vibrant streets of BTM Layout, let Sangita's Kitchen be your guide to nourishing your body and soul.
Order Today The Home Cooked Delicious Tiffins.
Contact Us: 6361242727 / 8317346918
Website link: https://tinyurl.com/29bu7k89
Whats App: https://wa.link/643g2u
Email:admin@sangitaskitchenlive.com
Address: #713 , 17th C Main Rd, 6th Block, Koramangala, Bengaluru, Karnataka 560034.Powered By ArgusDNA