Why Sangita's Kitchen is the Best Tiffin Service Provider in Bangalore? Don't you want to know about our exclusive features that can meet all of your requirements?
Yes! Sangita's Kitchen is the top tiffin service provider in Bangalore for the reasons listed below.
WEEKLY VS MONTHLY PACKAGES
We don't want you to spend additional money on another package until you're certain we're the best option for you!! As a result, we provide both weekly and monthly packages to make our menu more understandable. Lets know more about Best Tiffin Service Provider in Bangalore.
It will take you through some days but it will help you understand and judge the following:
Quality and Quantity of food.
How best it meets your dietary requirement.
If the next package meets your requirement
Your own consumption pattern, individually or if shared.
Our standards and your expectations.
Please remember, Our MENU CHANGES sometimes. We are committed to work for you and with you within acceptable means.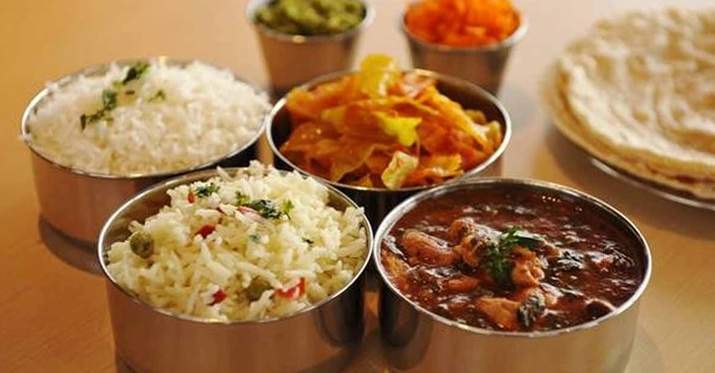 Advantages of a MONTHLY package
Value for money.
Affordable & Reasonable pricing.
Save more.
You can start on ANY Day.
Special offers will be available during offer seasons.
Why our Tiffin model is unique?
Currently, we offer Tiffin service Everday.
We have an established kitchen, professional team.
We are SAVING your precious time to decide :
What to Cook – Travel time to Purchase – Wait at the cashier line ups – Return home – Clean, Cut/chop/ Spend that time to cook – label – store the food.
Please EQUATE – Quantify and JUDGE how much you (MAY) have you saved (or spent) doing the above Vs benefitting from our service. Leta know more about Best Tiffin Service Provider in Bangalore.
Why Choose us?
Professional
Economical
Committed & Focussed
Homely Food – Healthy and Fresh
Easy to work – Quick response time
Diversified/Flexible Meal Options
Homely Taste And Quality
Just as is eaten at home
Fresh Food
Fast Delivery
Customized options
Exciting Add-ons
In conclusion
Our approach is straightforward and professional (and human).
We are dedicated to your service and benefit, and we work hard to keep expenses low so that we can pass the savings on to you, our customers.
We realize we can't be everything to everyone, but we want to be your only option!
We all agree that MUM is the best, but since she isn't here, we are.
A fairly priced simple Ghar ki khana, this is exactly what defines them. Sangita's Kitchen is an Indian fast food outlet that serves as well as delivers home-style thalis prepared with absolutely fresh ingredients, making it one of the best Tiffin services in Bangalore. this is one of the reason that Sangita's Kitchen is the Best Tiffin Service Provider in Bangalore 2022.
Read More
Order Today The Home Cooked Delicious Tiffins.
Contact Us: 6361242727/8317346918
www. sangitaskitchenlive.com
Website link: https://tinyurl.com/29bu7k89
Email:admin@sangitaskitchenlive.com
Address: #713 , 17th C Main Rd, 6th Block, Koramangala, Bengaluru, Karnataka 560034.
Powered By ArgusDNA